'Capital murder no longer an option': Delaware's death penalty ruled unconstitutional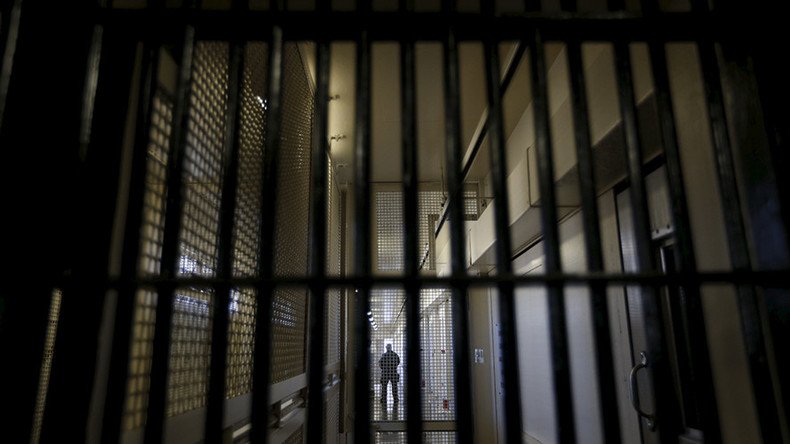 Delaware's top court ruled the state's death penalty law is unconstitutional. Under the law, a judge was able to sentence a person to death independently of a jury's recommendation. This has now been found to violate the Sixth Amendment of the Constitution.
The landmark decision by the three justices at the Delaware Supreme Court on Tuesday concerned a case, Rauf v. State of Delaware, where prosecutors had sought a death penalty charge for a defendant charged with first degree murder and robbery, according to The News Journal, a Delaware publication.
The question arose after the Supreme Court found in January that Florida's death penalty sentencing law was unconstitutional under the Sixth Amendment for giving judges – not juries – the final say to impose a death sentence. The other two states that also place a judge's call for execution above a jury's recommended life sentence had been Delaware and Alabama.
In a 148-page opinion, the majority of justices said Delaware's law violated the US Constitution's Sixth Amendment. They also ruled the law was unconstitutional, because it did not require jurors to be unanimous in finding that aggravating circumstances weighed in favor of the death penalty.
Santino Ceccotti, a lawyer with the Delaware public defender's office who argued the case before the Supreme Court, told Associated Press that he was pleased with the ruling, but noted the state attorney general's office could appeal the decision in federal court.
What is unknown is whether the ruling could be applied retroactively to the 13 men currently on Delaware's death row.
"What we know for sure is that the scheme in Delaware is unconstitutional ... and that will have a direct impact on cases that are pending," Ceccotti told AP.
"With this decision, capital murder is no longer an option," he added.
A spokeswoman for the Delaware Department of Justice said in an email to the AP that the agency is reviewing the decision.
Delaware is one of 32 states with capital punishment. The last execution in the state was in 2012, when Shannon Johnson was killed by lethal injection, according to the News Journal.
You can share this story on social media: