Get off my lawn: New Jersey man sues Pokemon game creators over players on his property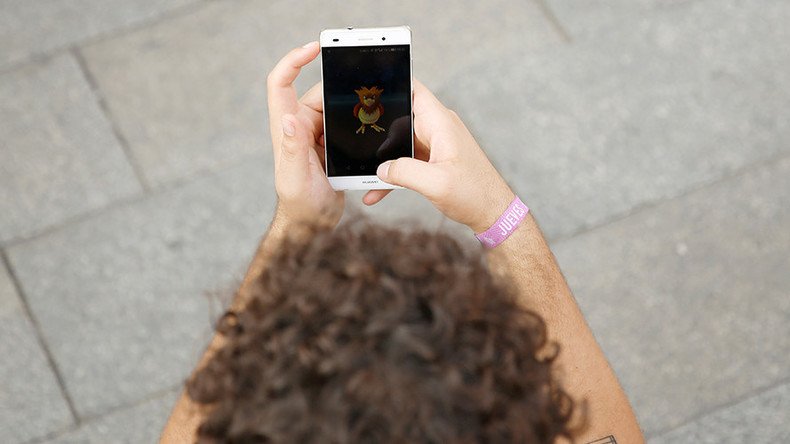 Augmented-reality game Pokémon Go has motivated millions of its players to hunt for pocket monsters in diverse and sometimes dangerous places, but more often than not, on private properties. Now a man is suing the company for the players present in his yard.
A New Jersey man is taking Niantic Labs, Nintendo and The Pokémon Co. to California's federal court to keep Pokémon hunters off his lawn. Jeffrey Marder, of West Orange, claims that the companies have created a source of public nuisance by encouraging players to trespass on private property.
Marder v. Niantic is probably the first lawsuit targeting the companies with claims on behalf of private property owners, according to Law.com.
"Niantic has encouraged Pokémon Go's millions of players to make unwanted incursions onto the properties of plaintiff and other members of the class – a clear and ongoing invasion of their use and enjoyment of their land from which defendants have profited and continue to profit," wrote Jennifer Pafiti, Marder's lawyer, in a complaint.
Strangers have been turning up near his property ever since the game hit the virtual shelves last month, Marder claims. At least five of the most polite Pokémon chasers even knocked on his door, looking for a permission to catch a cyber creature allegedly hanging out in his backyard.
"At least five individuals knocked on plaintiff's door, informed plaintiff that there was a Pokemon in his backyard, and asked for access to plaintiff's backyard in order to 'catch' the Pokemon," the complaint states.
The lawsuit filed on Friday asserts that the game that uses GPS coordinates distributes Pokémons, Pockestops – shops – and gyms, where gamers can train their monsters, next to or at private properties without owners' consent.
"Defendants have shown a flagrant disregard for the foreseeable consequences of populating the real world with virtual Pokémon without seeking the permission of property owners," Marder also said in his complaint.
The game's guidelines, to be fair, ask players not to trespass "or in any manner gain or attempt to gain access to any property or location where you do not have the right or permission to be."
Niantic has also been recently asked to take the US Holocaust Memorial Museum in Washington D.C. from the game.
As of July 23 the new craze was downloaded more than 30 million times and generated more than 35 million dollars in revenue for its creators.
The game has been banned in several countries, including Egypt and Saudi Arabia while some other countries, such as Spain, Britain, Bosnia and Herzegovina, Japan and others issued safety warnings for Pokémon Go enthusiasts.
Two teenagers were shot at on a street in the town of Chiquimula, Guatemala, at the end of July while playing this utmost addictive game. One of the teens, aged 18, died in hospital while the other one suffered severe wounds.
You can share this story on social media: