'I will vote for Mrs. Clinton': 1st sitting GOP congressman rejects Trump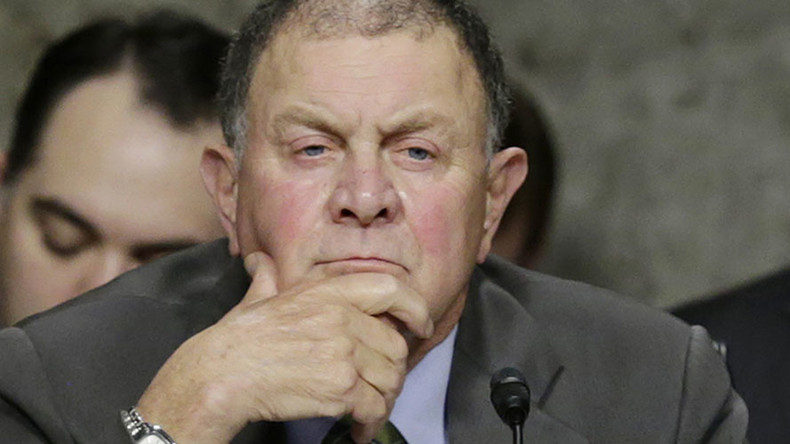 Richard Hanna has become the first sitting Republican to support the Democratic presidential nominee. Hanna said he would vote for Hillary Clinton because Donald Trump is "unfit to serve our party".
In an editorial published on Syracuse.com, Hanna, New York's 22nd Congressional District representative, said that he never expected to fully agree with the Republican nominee, but that a potential president should "display those qualities I have preached to my two children: kindness, honesty, dignity, compassion and respect."
The congressman explained that he "did not expect perfection" but would "require more than the embodiment of at least a short list of the seven deadly sins." Hanna has held his seat in New York, where Clinton served as senator, since 2013 and plans to retire when his current term is over.
"He is unfit to serve our party and cannot lead this country," the 65-year-old said of Trump.
"The primary process is so geared toward the party's political base, which ignores the fact that we have largely alienated women, Hispanics, the LGBT community, young voters and many others in general."
Several Republicans have said they would not back Trump, including representative Carlos Curbelo of Florida and Reid Ribble of Wisconsin, but Hanna is the first to openly endorse Clinton, despite acknowledging that he does disagree with Clinton on many issues.
"I will be hopeful and resolute in my belief that being a good American who loves his country is far more important than parties or winning and losing," Hanna said.
Hanna has previously spoke out against the Republican Party, being one of only 13 of the party's house members to acknowledge that humans contribute to climate change.
Trump caused outrage last week after comments he made about the parents of Army captain Humayun Khan, a decorated Muslim-American soldier who died in Iraq, caused upset. Republican Senator Lindsey Graham called Trump's remarks "unacceptable".
READ MORE: 'Unacceptable': Republicans blast Trump comments about family of slain Muslim soldier