Trump warns US presidential election will be 'rigged', calls Hillary Clinton 'the Devil'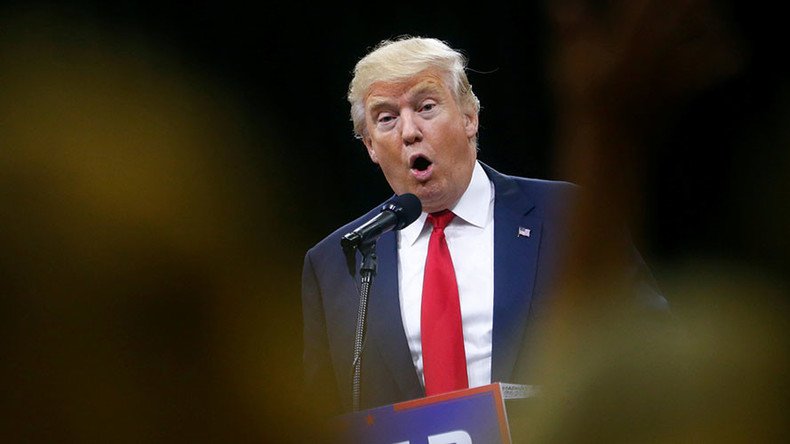 Donald Trump says November's US presidential election "is going to be rigged," making the claim twice on Monday. The property tycoon also called his rival Hillary Clinton "the Devil," adding that the system was also rigged against Bernie Sanders.
The Republican presidential candidate first spoke at a town hall event in Columbus, Ohio, where he said that election on November 8 might be "rigged."
"I'm afraid the election is going to be rigged, I have to be honest," the Republican nominee told the crowd, as cited by AP. He added that he has been hearing "more and more" that the election may not be contested fairly, though he did not give any further details.
He reiterated his claims using even stronger language during an interview with Fox News on Monday evening, in which he told Sean Hannity "the election is going to be rigged," while also calling on Republicans to watch proceedings "very closely."
"I hope the Republicans get out there and watch very closely, because I think we are going to win this election… I tell you November 8, we better be careful because that election is going to be rigged and I hope the Republicans are watching closely because it is going to be taken away from us," he said.
Trump took a swipe against certain members of the Republican establishment, saying that despite the primary campaign against him being slightly rigged, he still managed to win "in landslides." He also claimed that Sanders, who was defeated by Clinton in the Democratic race, also faced an unfair battle as the establishment was against him.
"I think it was rigged against Bernie Sanders with his superdelegates nonsense," Trump said.
This is not the first time that Trump has accused the system of being rigged against Sanders.
"Leaked e-mails of DNC show plans to destroy Bernie Sanders. Mock his heritage and much more. On-line from Wikileakes [sic], really vicious. RIGGED," the Republican nominee tweeted on July 23.
During his speech in Ohio, Trump said Sanders had "made a deal with the Devil" in reference to Clinton, adding that "she is the Devil" after the Vermont senator agreed to back the Democrat nominee.
You can share this story on social media: