Zika virus strikes US troops & family members overseas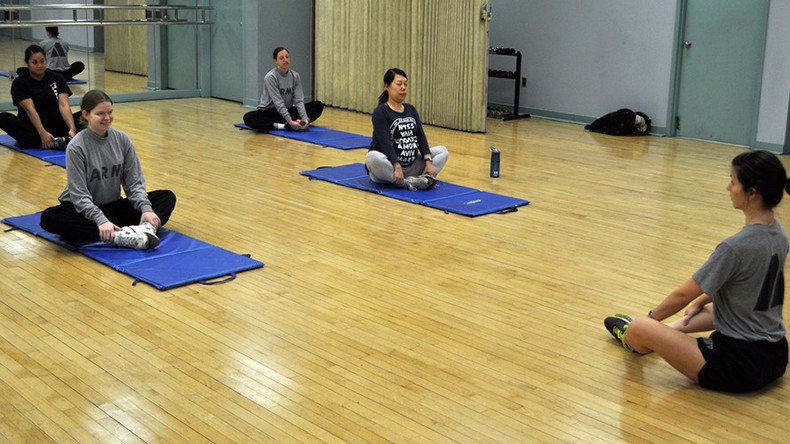 Almost 40 US troops and their dependents stationed overseas have contracted the Zika virus this year, according to Pentagon documents. The count includes an active-duty service member who is expecting a baby.
The Department of Defense counted 33 active-duty personnel and six dependents that contracted Zika since the Pentagon began tracking infections in March, the Military Times reported Monday.
A cousin of West Nile, yellow fever and dengue viruses, Zika poses little danger to adults. However, it has been shown to cause severe birth defects, including microcephaly and other brain abnormalities.
All the cases involve troops and dependents deployed outside the continental United States, according to Pentagon spokesman US Air Force Major Benjamin Sakrisson. He did not provide any details about the status of the expectant mother or her unborn child.
The military continues to monitor some 200 military installations inside US territory that are considered vulnerable to mosquitoes capable of carrying Zika. While no mosquitoes have tested positive for Zika so far, the US Navy did register a positive reading for the West Nile virus in July at the Walter Reed National Military Medical Center campus in Bethesda, Maryland.
No human cases of West Nile have occurred at the facility, according to Sakrisson, the Military Times reported.
According to the latest available Pentagon statistics, dating back to September 2015, there are over 160,000 active-duty US troops deployed in 150 countries across the world.
As of July 27, the Atlanta-based Centers for Disease Control and Prevention (CDC) have recorded 1,658 cases of Zika inside the continental US and Hawaii. In 1,642 cases, the virus was contracted through exposure to mosquitoes outside the US. Fifteen cases are believed to have resulted from sexual transmission and one was the result of laboratory exposure.
By Friday, however, Florida authorities confirmed that four cases of Zika in the Miami area had been transmitted locally by mosquitoes, for the first time inside the continental US.
You can share this story on social media: