'Brazen, extortionate': Photographer sues Getty Images for $1bn after copyright claim on her work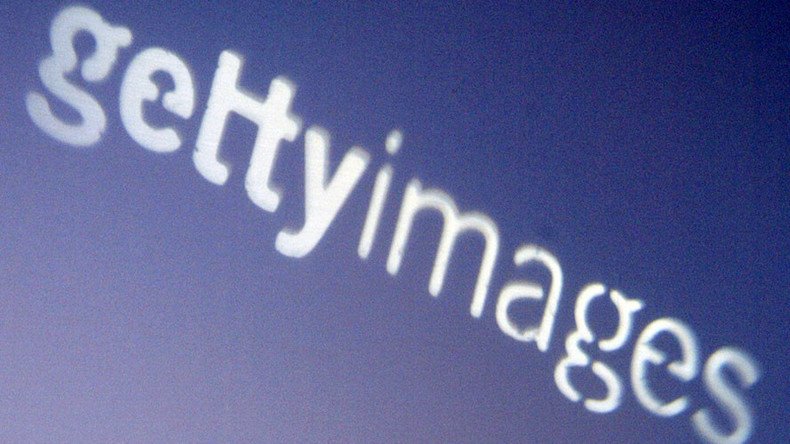 Photographer Carol M. Highsmith is suing Getty Images for $1 billion in damages for using her images after she was slapped with a lawsuit from a company which screamed infringement after she published one of her own photos on her website.
It turns out Highsmith had no idea Getty was making any money off of her 18,755 photos, which, as she specified on her website, were donated "copyright-free" to the US Library of Congress. This means they were to be available to the public freely.
Not so, believes the plaintiff, License Compliances Services (LCS). The company accuses Highsmith of copyright infringement and has issued a takedown request in addition to a $120 fine to compensate online distributor Alamy.
LCS offered her three options: prove that she is the license owner; begin paying Alamy for her own use of her photos; or take down the photos from her website and pay the $120 fine. This was outlined in a letter addressed to Highsmith's This is America! Foundation.
This did not fly with Highsmith, who was also surprised to see the companies' watermarks all over her photos on their online resources. She is now suing both Getty and Alamy for "gross misuse" of nearly 19,000 of her photos, according to Photo District News.
According to the website, $1 billion is quite an unorthodox amount for a copyright infringement claim, although she did begin providing her photographs to the Library of Congress way back in 1998.
She filed the lawsuit on July 25. In it, her foundation alleges that "The defendants have apparently misappropriated Ms. Highsmith's generous gift to the American people," further accusing them of "not only unlawfully charging licensing fees… but [to be] falsely and fraudulently holding themselves out as the exclusive copyright owner."
Highsmith also says the Library of Congress had agreed to notify users of the images that she is the author, and that users must credit her.
She claims Getty is liable for statutory damages for its "brazen and extortionate conduct" as it continued to use the images.
However, according to Quartz, the photos have since been taken down and Getty is in retreat mode.
The photo distribution powerhouse addressed Highsmith's accusation in a statement, saying the whole thing was a "misconception" and added that "distributing and providing access to public domain content is different to asserting copyright ownership of it." Getty went on to say that LCS "acted swiftly to cease its pursuit" following a letter from Highsmith.
However, the case went further than Alamy slapping its watermarks on Highsmith's images. The company failed to credit her. It has not been further clarified by any sources how providing access to free public content absolves the provider from mentioning the actual author anywhere. After all, Highsmith claims she never surrendered copyright ownership.
The photos have since been taken down from Alamy's website. However, as of Monday morning Moscow time, the link to her images on the distributor's website still shows the message 'Unauthorized Use of Alamy Imagery.'
As to why she's asking for $1 billion and not less, Highsmith's lawyers have made clear that Getty is liable for statutory damages up to $468,875,000. But that the sum can be tripled because of a previous, unrelated, infringement ruling against Getty in another case.
You can share this story on social media: