Teen accused of convincing boyfriend to kill himself tries to block access to evidence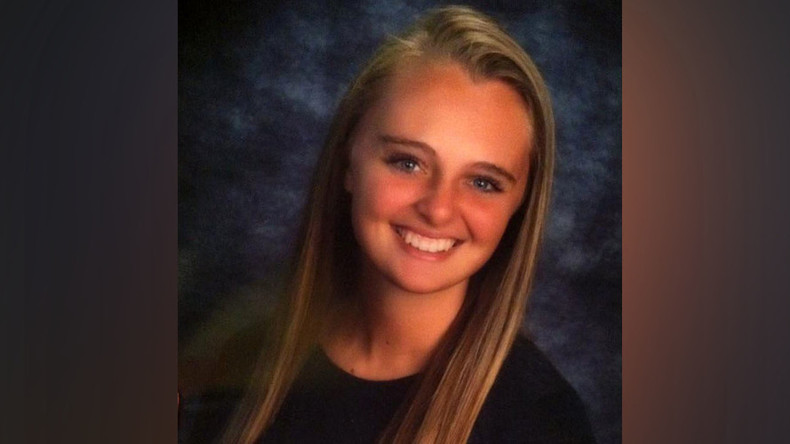 Lawyers of a 19-year-old girl who "convinced" her boyfriend to commit suicide via text are trying to block police evidence in relation to her case.
Michelle Carter reportedly persuaded Conrad Roy III to take his own life in 2014. Roy, who was 18, died of carbon monoxide poisoning.
Michelle, who was 17 at the time, spoke to her boyfriend for 47 minutes while he was sitting in his pickup truck in Fairhaven, Massachusetts, and even encouraged him to "get back in" the vehicle when he expressed doubts about taking his own life.
READ MORE: SMS suicide: Teen on trial for pressuring boyfriend to kill himself via text
Carter and her legal team claim that police did not have a warrant when they asked for passwords for her phone and laptop following the death, according to the Boston Globe.
Detectives also reportedly did not inform Carter that she could have a lawyer represent her even if she had not been arrested.
"I did not freely consent to any search and seizure," Carter wrote in the motion, which was presented to the Taunton Juvenile Court on Friday.
With the passwords Carter provided, police officers found conversations between the couple that had been conducted via Facebook, text, and phone.
Authorities maintain that they had obtained search warrants for her phone and home before she was asked for her passwords in an interview with police at her school.
Carter will face a charge of involuntary manslaughter when the trial begins in December.