'We are all Flint': Former MI governor highlights water crisis at DNC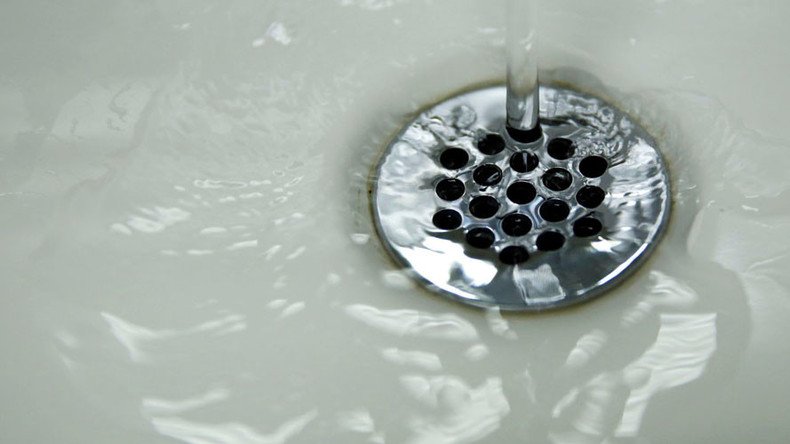 Former Michigan Governor Jennifer Granholm used the Flint water crisis to remind delegates at the Democratic National Convention in Philadelphia that Americans need to work together to make sure no one is left behind.
Focusing on efforts President Barack Obama made to help Michigan deal with the 2008 financial crisis, Granholm expressed hope that Democratic presidential nominee Hillary Clinton will keep the momentum going.
Building on Clinton's "stronger together" campaign slogan, the former governor talked about how the entire US is interconnected, from autoworkers in Detroit to children suffering from lead poisoning as a result of contaminated water in Flint.
"We are all Flint," Granholm said. "When Flint's water poisons its children, it hurts all of us. These are our children."
"Our next president knows that a nation is a village. That we are one family... and in a family, no one gets left behind."
Granholm comments came after the Democrats and Clinton's campaign released a short video on Wednesday that traces the origins of the water crisis in Flint and shows Clinton visiting and talking to the people in the city. The three-and-a-half minute video also depicts Clinton addressing the water crisis during her ongoing election campaign.
In a speech to delegates at the DNC on Wednesday, Flint Mayor Karen Weaver reminded the crowd that Clinton "made a commitment as president that she will work towards a lead-free America, and that's why I'm with her."
Clinton first visited Flint last winter and then engaged with her democratic rival, Senator Bernie Sanders of Vermon, in a debate there in March, during which Clinton went after Michigan's Republican governor, Rick Snyder, calling for his resignation and criticizing him for not using the state's rainy-day fund to address the catastrophe.
Flint was put under a state of emergency in January after toxic levels of lead were found in its drinking water supply. The city's 100,000 residents were exposed to potential lead poisoning after a decision to switch the city's drinking water supply to the contaminated Flint River, which the city used for 18 months.
The financially strapped city was under the control of a state-appointed emergency manager in April of 2014, when it switched its source of tap water from Detroit's system to the nearby Flint River in a cost-cutting move. Operators at Flint's water treatment plant failed to treat the water to make it less corrosive, causing older lead pipes to dissolve into the tap water.
State health authorities ultimately confirmed that elevated blood-lead levels had been found in children.
When Detroit offered Flint the option of reconnecting to its water system in January of 2015, Flint refused, insisting the river water was fine to drink. Flint finally resorted to switching back to Detroit's water system in October 2015. At least 12 Flint residents have died with ailments associated with Legionnaires' disease, which many believe is connected to the city's tainted water.
You can share this story on social media: