Boston police used 'Stingray' cellphone spying technology without warrants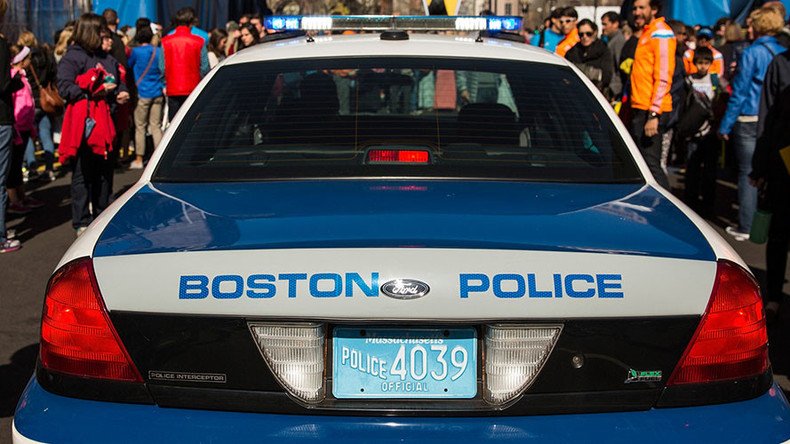 Boston police never obtained warrants in the 11 instances when they used "Stingray" cell-site simulators, contradicting the commissioner's claims that officers generally obtain permission from a judge to use the devices, according to a new report.
The New England Center for Investigative Reporting (NECIR) reported on Wednesday that it had obtained documents indicating Boston police were using the spying devices without obtaining warrants.
Cell-site simulators, often referred to by the brand name Stingray, are suitcase-sized devices that allow law enforcement to covertly intercept mobile phone signals by posing as cellular towers. While Massachusetts does not have an explicit statute prohibiting the technology, judges will often throw out evidence obtained with Stingrays if their use is deemed to violate the privacy of the defendant.
Boston Police Department (BPD) Commissioner William B. Evans said during a February radio interview that officers "normally" obtain a warrant before using the technology.
"When we have information that we have to get off a cell phone, we normally apply for a search warrant," Evans said. "Everyone thinks they're snooping and digging into their lives. There's no sinister plot here. This is only in exigent circumstances."
In fact, the department had used Stingrays 11 times since 2009 and never obtained a search warrant for their use in any of those cases. However, BPD spokesman Lieutenant Detective Michael McCarthy told NECIR that there was no contradiction, because all of the situations in which the devices were used were considered to be emergencies.
"He did not indicate that the BPD has used the technology pursuant to a warrant. He was indicating that obtaining a warrant is one way that the technology can be deployed, the other of course being exigent circumstances," McCarthy said.
The documents indicate that Boston police used the trackers twice in human trafficking cases and twice to locate a missing a person. The other five instances involved investigations involving homicide, firearms possession, kidnapping, and locating a fugitive.
Cell-site simulators are controversial due to their ability to indiscriminately collect and intercept data from any phone in the vicinity, and can even be used to hack a phones' firmware and make them record their owners' calls.
State authorities have already taken steps to limit Stingray use, with a Maryland appeals court confirming in March that "cellphone users have an objectively reasonable expectation that their cellphones will not be used as real-time tracking devices, through the direct and active interference of law enforcement."
Last September, the US Department of Justice changed its internal policy on the use of Stingrays and now agents are required to obtain a warrant.
You can share this story on social media: