Oscar-winning actress Susan Sarandon is NOT having the time of her life at DNC (VIDEO)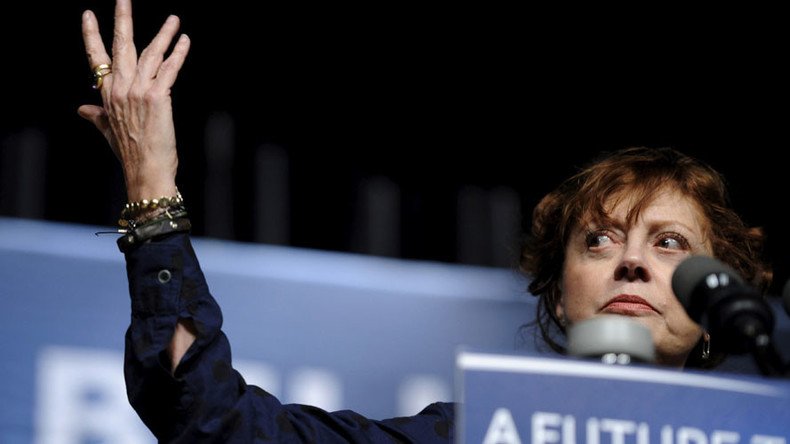 A miserable Bernie Sanders supporter was spotted at the Democratic Convention in Philadelphia, and it just so happened to be Academy Award- and BAFTA-winning actress Susan Sarandon.
Journalist and producer Ian McKenna posted a GIF to Twitter which said: "Susan Sarandon is literally having the worst time at the #DemConvention."
It could have ended there, but it didn't. The video went viral, and McKenna received a response from the celebrity herself.
"Accurate," Sarandon tweeted, adding a link to the animation.
The situation inspired humor from online spectators, who responded with their own funny GIFs.
While some people announced their support for the actress, others posted remarks such as "Go Home" and "Leave."
Sarandon is known to be a fierce Bernie Sanders supporter, and called Hillary Clinton "more dangerous" than Trump following the DNC leaks.
In an interview with Jordan Chariton of The Young Turks on Monday, Sarandon slammed the "disgusting" Democratic National Committee (DNC) for supporting Clinton following the leaks.
You can share this story on social media: