Police officer shot in Indianapolis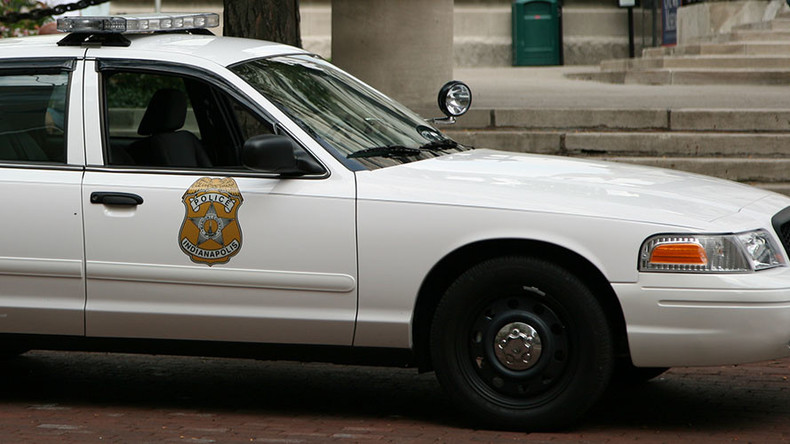 An Indianapolis Metro Police Department officer was shot during a traffic stop on Monday. An occupant of the vehicle allegedly fired at the officer, whose condition is still unknown.
In a press conference Monday evening, IMPD's night watch commander Michael Jefferson told reporters, "The officer was hit in the leg, transported to Methodist hospital."
There was no comment on whether another officer was hurt. WRTV reported that the suspect died from injuries sustained from exchanging gunfire with police.
There was a chase reported between the suspect and the police. Rafael Sanchez of WRTV reported that the suspect's vehicle was driving on its rims at one point.
The chase came to an end around Indianapolis' Newton Avenue and Rural Street. There are unconfirmed reports that the suspect had a rifle.
Two officers were involved with the shooting. Sergeant John Perrine, Indiana State Police Public Information Officer for the Indianapolis District, tweeted that there was one "Officer shot and another injured."
The Indianapolis Metropolitan Police Department tweeted that the injured officer is in stable condition in the hospital and that the injury was not life threatening. The other officer's condition is still unknown.
The incident began when police recognized one of the suspects in the car as being a possible connection to a burglary, according to WXIN reporter Tanae Howard.
The IMPD tweeted that the suspect had been shot, no longer presenting a threat to the public.
The injuries pertaining to the other officer have yet to be described, but the Indianapolis Metro PD released a statement explaining that the suspect was shot and killed.