So much for brotherly love... Malik Obama says he'd vote for Trump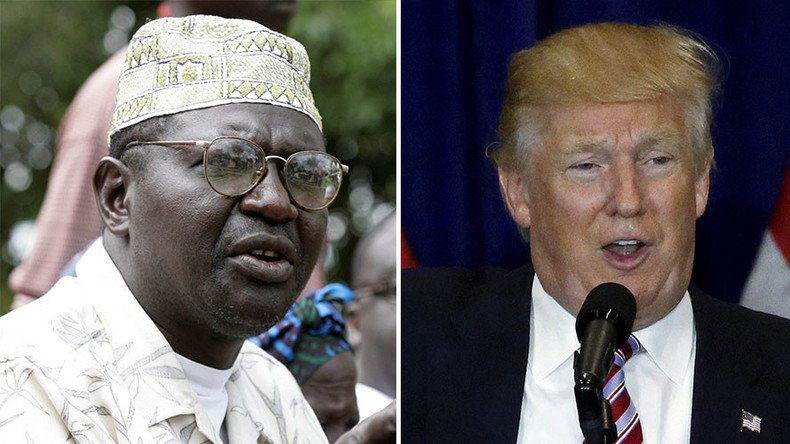 Barack Obama's half-brother Malik, once a longtime Democrat, says he is now a Republican who will vote for Donald Trump in the upcoming presidential election because "he speaks from the heart."
Speaking to the NY Post from Kenya, he said the final straw came when the FBI announced they would not prosecute Hillary Clinton for her use of a private email server, forcing him to side with "the party of Lincoln."
READ MORE: FBI investigation into Clinton email scandal damaged candidate's popularity – poll
"Make America Great Again is a great slogan. I would like to meet him," Malik said, praising Donald Trump. "I feel like a Republican now because they don't stand for same-sex marriage, and that appeals to me," he said.
If Malik Obama does get his wish and meets Trump, he'll have to ask him what the Republican Party's views are on polygamy. In 2010, Malik was reported to have married his third wife, a 19-year-old.
Trump tweeted his delight at Malik Obama's announcement, saying he was "probably treated badly by president-like everybody else!"
According to the NY Post, public records show Malik as eligible to vote in Maryland, where he worked for several years. He claims he will travel to the US to cast his ballot.
The 58-year-old said he felt "deep disappointment" in his brother's administration after Muammar Gaddafi was removed from power in Libya. He called Gaddafi one of his best friends and dedicated his 2012 biography of Barack Obama Sr to him for "making this world a better place."
Ties were once close between the siblings after they first met in 1985. Once best men at each other's weddings their relationship now seems to have gone sour, with Malik claiming he hasn't spoken to his presidential brother for a year.
He told the NY Post that Barack did not support his failed attempt to run for governor of Siaya, his home county in Kenya, and said he would be happy when his brother is out of office.
"I will finally be out of the limelight and be able to live like a human being," he said.
You can share this story on social media: