Tiny take-home fetus: Contents of Republican delegate goody bags raise eyebrows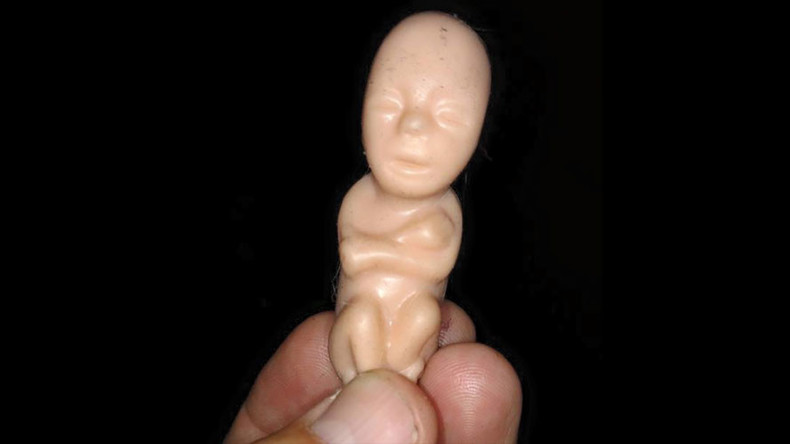 In perhaps the most conservative thing to come out of the Republican National Convention, delegates were reportedly gifted with goody bags complete with model fetuses.
The controversial gift led to much confusion, and some disgust, on social media.
Manufacturers of the tiny plastic fetuses boast that the figurines, named The Precious One, are "the most realistic fetal model ever developed."
"It's beautiful detail, softness and weight can really move hearts and change minds!" they added.
While the name was likely a nod to the precious gift of life, it also drew to mind Lord of the Rings' Gollum hissing "my precious." Both look alike, and both are a little scary.
Along with the fetus, the bags are said to contain glasses and Trump's book Crippled America which promises to "Make America great again."