Trump shares awkward kiss with running mate (VIDEO)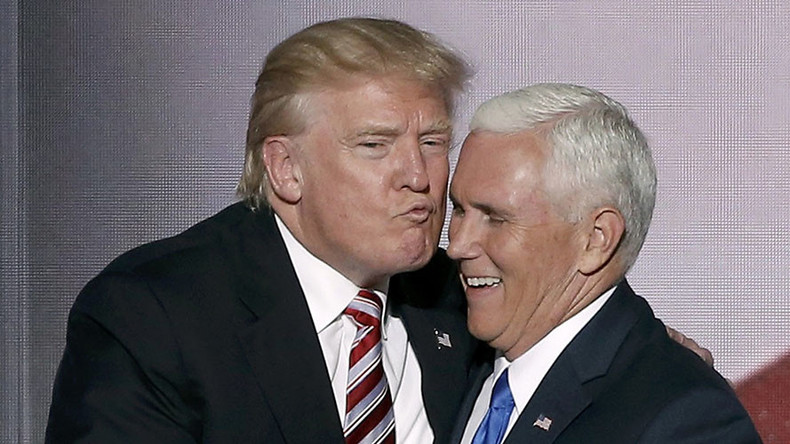 Republican nominee Donald Trump welcomed his presidential running mate Mike Pence with an awkward kiss at the end of his vice presidential nominee speech at the Republican National Convention.
READ MORE: Trump and Cruz share a kiss on Cleveland billboard ahead of GOP convention (PHOTO)
As the crowd cheered in standing ovation at Pence's speech over his critique of presumptive Democratic nominee Hillary Clinton, Trump walked onto the stage to stand in unity with his partner in the 2016 presidential race.
Trump, being a tiny bit taller than Pence, leaned in to shake his hand and extend a fake, poorly staged kiss. Trump's lips seemed to have been aimed at his partner's eye rather than his cheek. But instead of even reaching the eye the two exchanged what looked more like an air-kiss.