Baton Rouge shooter manifesto: 'Substantial change' in policing needed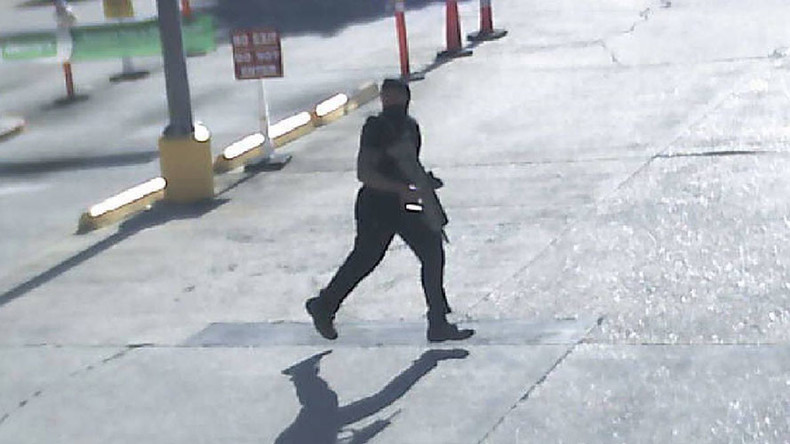 A handwritten manifesto purportedly authored by Gavin Long states that the shooter viewed his murder of three police officers in Baton Rouge, Louisiana as a "necessary evil" to combat what he saw as injustice against black people.
The three-page manifesto obtained Wednesday by RT America lays out Gavin Long's reasoning behind his Sunday attack in Baton Rouge that left three officers dead and three others wounded before the attacker was shot dead.
Long, a 29-year-old former marine from Kansas City, Missouri, opened his letter with the salutation "Peace family," before apologizing in advance for the actions that he was about to commit, which he referred to as "horrendous acts of violence."
"You are thinking to yourself that this is completely out of character of the man you knew who was always positive, encouraging and wore a smile wherever he was seen," he wrote. "Yes this does seem to be out of character but I ask you that you finish reading before you make that decision."
Images of the manifesto were first emailed to Yarima Karama, an Ohio-based activist and rapper who provided RT America with the documents, at 8:04am CDT on July 17, just 36 minutes before police reported Long wearing combat gear and holding a rifle behind a beauty parlor.
Metadata shows that that the three images, which appear to be taken in a car, were also taken just before the morning attack at 7:54, 7:56, and 7:57 a.m.
In a YouTube video, Karama said that he didn't know Long personally, but that Long had followed his YouTube channel and had exchanged emails with him on a few occasions.
Long wrote that while he expected to be vilified by the media, he saw his actions "as a necessary evil" that he only carried out reluctantly in order to "create substantial change within America's police force and judicial system."
"Right now their (sic) is a vision unseen and concealed war within America's police force between good cops and bad cops," the former marine wrote, arguing that the current system protects cops regardless of never holds "bad cops" accountable.
"Therefore I must bring the same destruction that bad cops continue to inflict upon my people, upon bad cops a swell as cop cops in hopes that good cops (which are the majority) will be able to stand together and enact justice and punishment against bad cops b/c right now the police force and current judicial system is not doing so," Long wrote.
He continued saying that black people are forced to label all cops potential threat because of the supposed unjust treatment they receive in the United States.
The document goes on to say that Long "ordered" people of the US to punish bad cops "swiftly, completely and unhesitatingly" in order to prevent future losses of life, gesturing at recent high-profile police killings of black men.
Toward the end of the document, Long "salutes" certain officers who have acted as whistleblowers throughout the years. He names Nakia Jones, Joe Crystal, Michael Wood, Ray Lewis and even Frank Serpico, an NYPD officer who acted as a whistleblower in the late '60s and early '70s who had an award-winning movie made about him.
Long signed his name as Cosmo, his online handle, before ending the document with "LOOK UP, GET UP, & DONT EVER GIVE UP!"