Former Atlanta cop charged with murder of unarmed black man after fatal shooting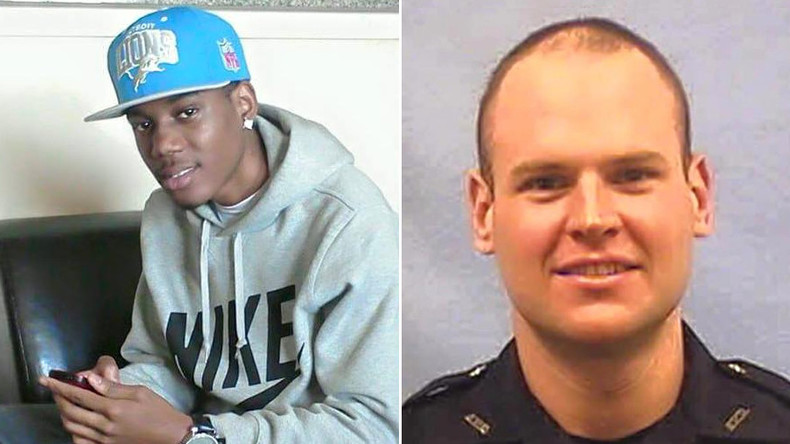 A former Atlanta police officer who fatally shot an unarmed black man has been charged with murder.
Former officer James Burns faces felony charges of murder and aggravated assault with a deadly weapon for the murder of 22-year-old Deravis Caine Rogers on June 22.
District Attorney Paul Howard said in a statement that arrest warrants had been issued and that he was seeking an indictment against Burns.
READ MORE: 'Suspect down': Video footage, dispatch tape from Alton Sterling police shooting released (GRAPHIC)

"By reason of the evidence presented by several eye-witnesses, videos, and the findings of the Atlanta Police Department, we will proceed in this case in the same manner as any other defendant similarly charged — arrest, indictment and resolution," he said.
Burns shot Rogers in the head after an off-duty officer reported a suspicious person at Monroe Place apartments.
When Burns arrived at the apartments, he saw a car turn on its headlights and begin to drive away. He tried to block the street by turning his police car into the middle of the road, but the car drove past.
Burns got out of his car and shouted at the driver to stop, then fired his gun at the car, shooting Rogers in the head. Rogers' car crashed into a parked car and he was pronounced dead at the hospital.
Burns alleged Rogers had tried to run him over, but witnesses and dashcam footage contradicted his claims.
Burns was fired at the beginning of July when an internal police investigation found that he had used excessive force in his encounter with the deceased.
Read more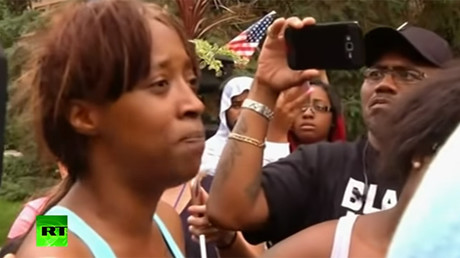 "Despite the fact [that Rogers' car] made no attempt to strike the officer and Burns was safely standing at the rear of his own patrol vehicle, Burns pulled his service weapon and fired one shot into the passenger side of Roger's vehicle," the DA's statement said.
"At the time of the shooting, Burns was not provided with any facts describing Rogers as a threat to the officer or the public. Neither was Rogers identified as the man the off-duty officer had previously reported."
Burn's murder charge comes as mass protests are taking place across the US in response to a recent series of police shootings of unarmed black men.
A new law curtailing the grand jury privileges of police officers has recently come into effect in Georgia.
After an investigation into police shooting cases by Atlanta Journal-Constitution/Channel 2 Action News revealed that no Georgia police officers had faced prosecution in 184 fatal shooting cases, the state was forced to examine its unusual grand jury exceptions.
The investigation also found that almost half of the 184 victims had been unarmed or shot in the back, twice as many black people had been shot as whites, and 78 percent of the officers involved were white.
From July 1, officers will no longer be able to make an unchallenged statement at the end of proceedings. Now, they can be cross examined and transcripts will be made available to the public for the first time.