Class action lawsuit seeks to curtail aggressive student debt collectors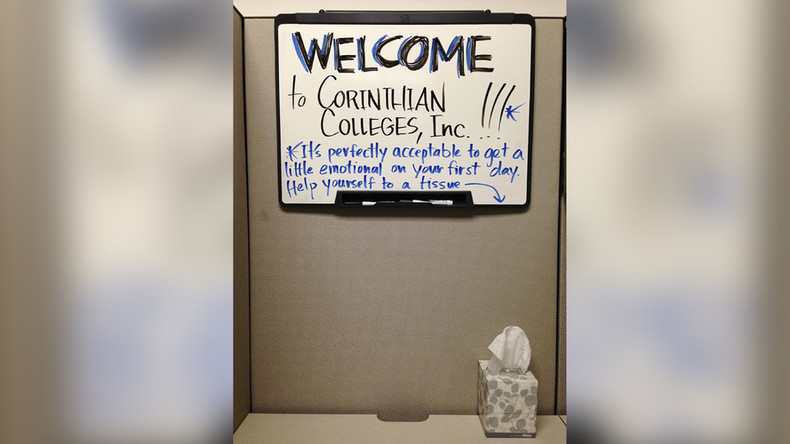 Everest College students were found to have been so misled by the school that the US Department of Education wrote off their loans, but it doesn't end there for students who are still receiving five calls a day about their debt.
Balboa Student Loan Trust, the company that bought the student debt, does not care what the Education Department says about the student debts it owns. In fact, a class action lawsuit has been filed accusing the company of harassing students to get their money by calling them as often as five times a day, BuzzFeed reported.
In April 2015, the US Department of Education fined Corinthian Colleges $30 million for misrepresenting their job replacement rates. Even prior to that, Corinthian Colleges had been on thin ice when the department required Corinthian to sell the schools or close all of its programs. This led to the program declaring bankruptcy later that month.
Another troublesome tactic that colleges under the Corinthian group used was a private student loan program called Genesis. The Consumer Financial Protection Bureau found that Genesis loans were a scam, saying, "more than 60 percent of Corinthian school students defaulted on these high-cost loans within three years," Bloomberg News reported.
Genesis loans were owned by a third-party debt buyer who stocked up on student debt by paying pennies to the dollar for them. The company that purchased these loans is Balboa Student Loan Trust. As part of the deal, they pledged to forgive 40 percent of the debt and refrain from suing or threatening students who didn't pay it off.
The debt collector hounding Deborah Terrell must not have received the memo.
"I got calls that they were going to take my house away," Terrell said in a video produced by her lawyers. "I got calls that they were going to do a garnishment on my wages."
Terrell is a named plaintiff in a class action lawsuit against the debt collectors. Anne Richardson, a lawyer with Public Counsel, one of three law firms that filed the suit, told KPCC: "They're violating a prior arrangement that was made with the federal government."
In addition, the lawsuits states that the Corinthian colleges intentionally targeted low-income individuals with the intention of making them take out loans that they would be unable to pay back.
"The folks that we're talking about are living on minimum wage jobs, single mothers," Richardson told KPCC.
"The whole reason they went to these schools is that they wanted to try to escape the cycle of the working poor," she added.
Balboa is owned by Turnstile Capital Management, a company also named in the lawsuit. The lawsuit alleges that by the time Turnstile purchased the student debt, they were aware that the debt had been procured by using fraud.
"These private lenders are victimizing these students a second time by continuing to try and collect on debt that was incurred through fraud and deceit," Richardson told BuzzFeed.
Meanwhile, Corinthian Colleges – now the Zenith Education Group – has lost its accreditation with the Accrediting Council for Independent Colleges and Schools (ACICS). In California, that means the schools have until 2020 to continue operating without accreditation.
A quick glance at the Everest College on Los Angeles' Yelp page confirms that students did feel that they were misled. One review from 2015 reads, "Admissions Rep, Teo, Gave false information while giving information about their medical assisting program to attract more interest in the program."
Another one claims, "I paid $10,000 to enroll with students and teachers who made the program undesirable. Fights would break out in classrooms, drugs were being used, and one time the teacher even walked out."