Homeless, college-bound Georgia teen bikes 50 miles to school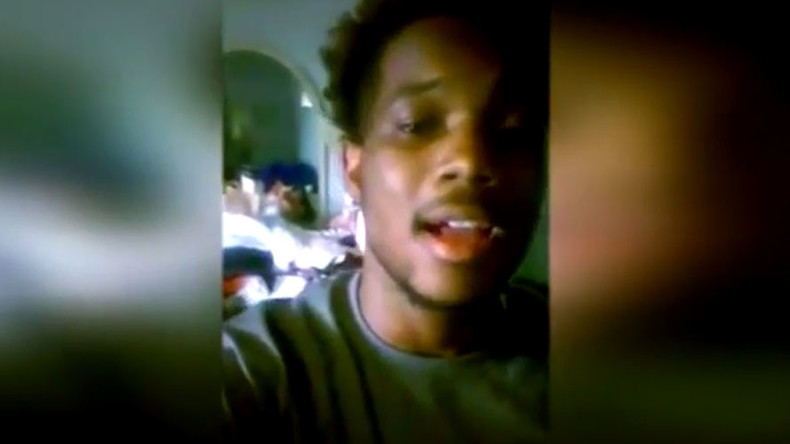 Fred Barley biked six hours to get to the town where he attends college. Upon arrival, he set up a tent on campus to wait for the dorms to open. From there, his story attracted wide attention, earning him a motel room, a job, and more than $50,000.
Barley, 19, recently took off on his brother's bicycle to travel 50 miles to Barnesville, Georgia, where he is preparing to enter into his second semester at Gordon State College, according to WSB-TV. Carrying his belongings in two duffel bags, he made it to Barnesville, but the school was not yet permitting students to enter its dormitories, so Barley pitched a tent in the bushes on campus, hoping to spend the next few weeks there while he searched for a job prior to the start of school.
"At night when you hear the little creepy things rubbing you, that would terrify anybody," Barley told News Radio 106.7, according to WAGA.
Police quickly noticed Barley's tent and paid him a visit, calling on him to exit the tent with his hands up, WSB-TV reported. Upon hearing his story and how he wants to go to medical school one day, the two officers offered to pay for two nights in a motel.
We are proud that Fred Barley is working to become a doctor! We can't wait to see more of his future success. https://t.co/lh8GhrZMG0

— Birmingham Doctors (@BirminghamDocs) July 15, 2016
"We get to talking with him asking where he's from and he tells us story of bike ride from Conyers. I'm like man this is crazy," said Officer Richard Carreker, WAGA reported.
Barley told WSB-TV: "He was so understanding and he said, 'I definitely I applaud you for doing this. We can't allow you to stay here, but I have somewhere you can stay." He added, "The stuff that's happening with police officers, I am black and he didn't care what color I was. He just helped me, and that meant a lot."
Fred Barley is an inspiration to us all! Watch this uplifting story to see the scarifies he made for his education: https://t.co/4wBUyKHVNc

— Casey Cagle (@CaseyCagle) July 14, 2016
An officer's wife posted a notice on Facebook explaining Barley's situation, which brought in a wave of support for the young man. Casey Blaney was one of the good Samaritans. She and the motel owner paid for Barley to stay at the motel until he can get into the school's dorm, which he will be able to do early on Monday.
"We asked him what he wanted and what we could do for him and he just said 'I really don't want anything.' After we kept asking, he said 'A job,'" said Blaney.
My hat is off to Fred Barley... Biked six hours to go off to school b. That boa hungry ✊🏾💯

— Maurice Frazier (@_Juice216_) July 15, 2016
DB's Pizzeria owner Debbie Adamson reached out to Barley to give him a job.
"I created a position for him before he walked in my door. I didn't know his name. I didn't know the color of his skin. I didn't care. I've been there so I guess I had a soft spot for anyone who is that determined to succeed in life," Adamson told WSB-TV.
Blaney set up a Facebook page about Fred, as well as a GoFundMe page — Success for Fred — that has raised more than $50,000 as of early Friday. People have donated clothing, school supplies, shoes, a new bike, and a new car may be in the works, WSB-TV reported. Others are paying his medical and dental needs.
"I was shocked by how much support people will give from Lamar County and counties all over and even people from across the country that I've never met just wanted to help so much in my life. I was just so shocked and grateful," Barley told WSB-TV.
Barley said, as grateful as he is for the help, he appreciates the friends he is making along the way.
"Some of the gifts aren't as important as the friends I've made. More important than everything — the clothes, the shoes — the relationships mean so much more to me," he said.