ISIS battlefield numbers plummet, global attacks increase – leaked intel report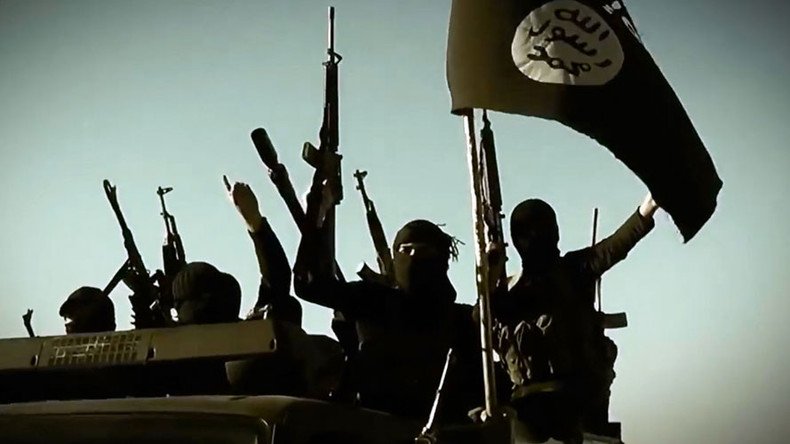 The number of foreign Islamic State fighters has halved in just one year, according to a classified White House intelligence report seen by NBC News. The data, however, says these fighters are now carrying out attacks across the world.
The number has dropped to just 12,000 fighters, which is about half what it was in early 2015, according to the intelligence report recently sent to the White House. NBC published its findings on Wednesday.
The figure comes just as Islamic State (IS, ISIS/formerly ISIL) released its own statistics, boasting of 5,200 people killed in attacks worldwide. According to its Al Naba website, the figure includes also those attacks where allegiance was given to IS – such as the Pulse nightclub in Florida.
Hundreds alone died earlier this month in Baghdad and Saudi Arabia attacks, and Turkey lost 45 people at its main international airport in late June. While it is impossible to verify whether the attacks were indeed carried out or plotted by the militant group, the report reveals IS sympathizers return home and may conduct operations there.
"A stunning 30 percent of those who have fought in the war zone have now returned to their home countries – at a rate of 3,000 ISIS adherents per month," NBC says.
Solving the problem of radicalizing Western youths only went so far, as countries lying outside of the immediate warzone of Syria and Iraq have simply made it harder for would-be fighters to make the journey – they did not eliminate the threat altogether.
The loss of IS fighters, coupled with the rising number of terrorist attacks worldwide, for some means that a new phase of the war against the group has been entered. According to terror expert Malcolm Nance, who spoke with NBC, this is a direct result of the group's loss of territory in Syria and Iraq.
"The effect that's going to happen now is like stepping on a ball of mercury," said Nance, a former intelligence analyst and head of the Terror Asymmetrics Project. "You step on a ball of mercury, all the pieces break up and spread around the world." He says that, as this new phase of confrontation is underway, "We are creating, essentially, a ghost caliphate" with no central location.
As far as preventing trips to warzones goes, that plan isn't entirely fool-proof either, as 500 Western nationals continue to travel to Syria and Iraq every month to fight for the terrorist group. This is in spite of crackdowns at home in the US and Europe.
According to the report, 1,200 French nationals are currently fighting abroad, as well as 335 Britons and 145 Americans. For the former Soviet republics, that number is 2,400 current fighters, and the data says it doubled in the past year. A large portion of those fighters are from the Caucasus region and have a history of militant activity.
You can share this story on social media: