Prevent 'counter-radicalization' strategy condemned by human rights NGO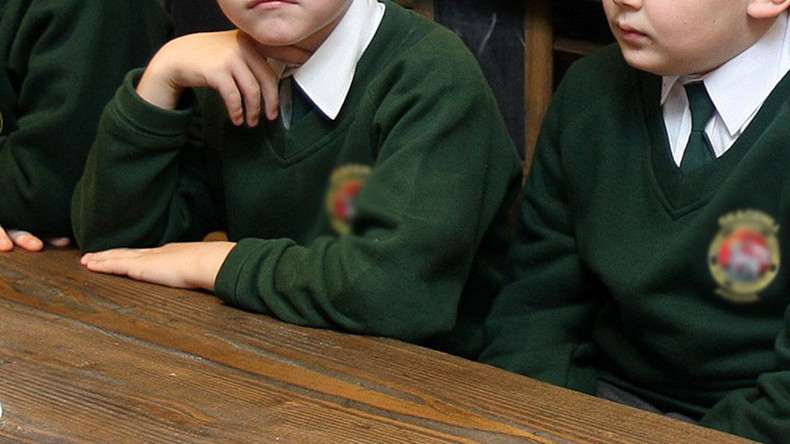 Britain's controversial Prevent strategy, which is purportedly aimed at preventing the radicalization of Muslim youngsters, is counterproductive, stifles free expression, and isolates students, a study by Rights Watch UK claims.
The report, titled "Preventing Education? Human Rights and UK Counter-Terrorism Policy in Schools," offers a withering overview. It claims to be "the most comprehensive analysis to date of the effect of the Prevent strategy on schools in the United Kingdom."
It found that children as young as four have been referred to authorities for issues as trivial as how they pronounce certain words. One eight year old was apparently mistaken for an adherent of Islamic State (IS, formerly ISIS/ISIL) based on a mistranslation of his t-shirt.
Prevent effectively stifles open debate on issues like terrorism in the classroom, says Human Rights Watch, tending to force curious children to debate the topic privately.
This can mean they take their questions online, where simplistic jihadist narratives can color their exploration of the issues.
The study also cites a number of bizarre examples where the rules, which require teaching staff to intervene when they suspect radicalization is afoot, have been applied.
One involves the intensive questioning of an eight-year-old Muslim boy from east London after an Arabic name on his t-shirt was misread.
The name Abu Bakr al-Siddique – a figure in Islamic history – was mistaken for the name of IS leader Abu Bakr al-Baghdadi. The boy was interrogated without his parent's consent.
The report said he was reluctant to return to school after the incident.
In another case, a four-year-old was reported because his pronunciation of the word "cucumber" sounded like the word "cooker bomb" to some people present at the time.
In another incident, a 17-year-old was reported for handing out flyers that highlighted water shortages affecting the population of Gaza in Palestine.
Rights Watch director Yasmine Ahmed told the Guardian on Wednesday, "At a time when effective and lawful counter-terrorism policies are more important than ever, the UK government's Prevent strategy is instead leaving a generation of young Britons fearful of exercising their rights to freedom of expression and belief."
A government spokesman said, "The Prevent duty is about safeguarding children from extremist ideologies, not about shutting down debate – to suggest otherwise is just wrong."


You can share this story on social media: