'Headless system': US military trains global network of foreign soldiers & police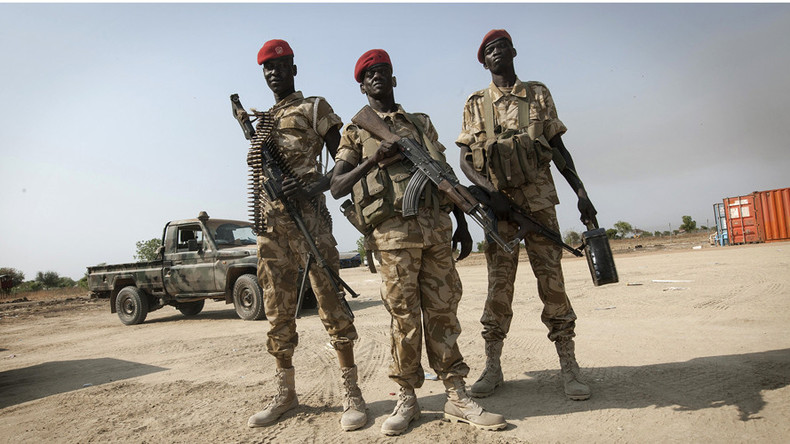 If police tactics suppressing citizens' protests worldwide are starting to look familiar, it could be the result of an extensive global training program by the US military of foreign soldiers and police, according to an analysis of WikiLeaks documents.
The program, however, is largely unknown by Americans and has little oversight or scrutiny, an exclusive report by The Intercept finds.
Since 9/11, the US Department of Defense has spent $122 billion in training foreign soldiers and police programs in 471 locations in 120 countries on "every continent but Antarctica," the Intercept reported Wednesday.
They discovered that the State Department officials engaged in a rapid vetting program known as the Leahy Law, to confirm that police officers, soldiers, sailors and airmen from 11 countries have not committed human rights violations. Officials certify names at a rate of one every two minutes and 23 seconds.
Under such vetting, they found that 32 Egyptians were approved for instruction in Apache helicopter gunship maintenance and flight simulators for the Black Hawk, while Azerbaijanis were cleared for a US Army course on identifying bio-warfare agents in Maryland. Meanwhile, 32 Iraqis were certified to attend a State Department training session for bodyguards, and Ukrainian police were selected for peacekeeping training in Italy.
The analysis showed that every year about 200,000 foreign soldiers, police and other personnel received training.
"What you have stumbled across is a systematic lack of strategic thinking, a systematic lack of evaluation, but a massive commitment of people and money and time in a growing number of countries," Gordon Adams, formerly a senior White House official for national security and foreign policy budgets, told The Intercept.
"I think the word 'system' is a misnomer. This is a headless system," he said.
The analysis comes from more than 6,000 diplomatic cables from 2010 and 2011, which were leaked to WikiLeaks by whistleblower and former US Army private Chelsea Manning. A military court sentenced Manning to serve 35 years in a military prison for the leak.
The breadth of the global training network could be much larger, as the diplomatic cables are not complete and there is little information for countries such as Pakistan and Colombia, where US foreign security and military aid is considerable and extensive.
"Because training is provided through multiple authorities, appropriations accounts, and geographic combatant commands, there is currently no single database that provides a total figure for the number of foreign security forces trained," Lt. Col. Joe Sowers, a Department of Defense spokesperson, told The Intercept.
Occasionally, the American public does find out the success or failure of foreign training programs. In 2015, the Pentagon admitted that a $500 million program to create a 15,000-strong fighting force of "moderate" Syrian rebels had yielded only 60 recruits, which then dwindled to single digits. The US had hoped to have 3,000 by the end of the year.
Testifying alongside the Chairman of the Joint Chiefs of Staff Gen. Martin Dempsey, Carter told members of the Senate Armed Services Committee that few Syrian volunteers from a pool of 7,000 were able to pass the rigorous vetting process, from physical tests to background checks.
The process, Carter explained, involves a "counterintelligence screening" to make sure any recruits "meet standards prescribed by US law."
"We make sure that they, for example, aren't going to pose a green-on-blue threat to their trainers; that they don't have any history of atrocities," he said.