Va. school asks SCOTUS to block trans student from boys' room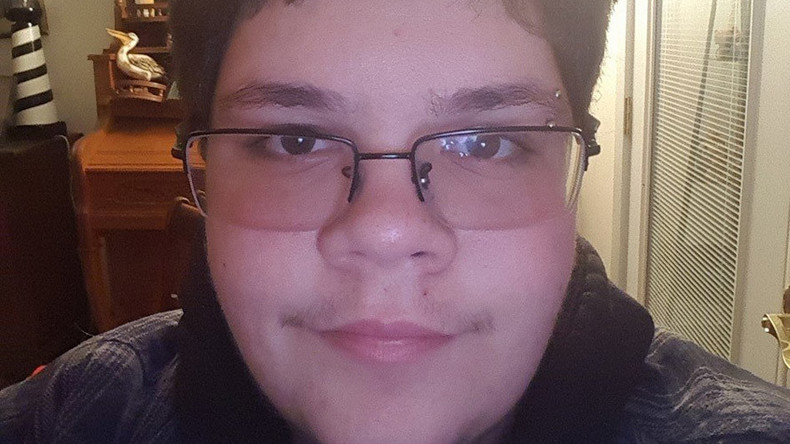 A Virginia school is asking the US Supreme Court to bar a transgender student from entering a male restroom when he returns to class in September. The school's board is challenging a lower-court ruling that ordered the access be granted.
The Gloucester County School Board has reportedly filed an emergency appeal, asking Chief Justice John Roberts, who handles the requests within the Fourth Circuit that includes Virginia, to ban 17-year-old Gavin Grimm from using the men's restroom, until the decision is reached on whether the court would review the case.
Born female, Grimm identifies himself as male and requests to use the bathroom that corresponds with his gender identity. He was allowed to do so for several weeks in 2014.
However, in 2015, the Gloucester County School Board voted 6-1 to deny Grimm's request for permission to use the boys' room.
Now, the school argues that allowing Grimm to use a bathroom with other boys would "put parents' constitutional rights in jeopardy."
"Depriving parents of any say over whether their children should be exposed to members of the opposite biological sex, possibly in a state of full or complete undress, in intimate settings deprives parents of their right to direct the education and upbringing of their children," lawyers for the school said, according to CBS News.
School officials told WTVR that they have received a number of complaints from parents. In its 2015 ruling on the issue, the school board said that it should be the Gloucester County Public Schools' practice "to provide male and female restroom and locker room facilities in its schools, and the use of said facilities shall be limited to the corresponding biological genders, and students with gender identity issues shall be provided an alternative private facility."
The school reportedly has several unisex private restrooms for all students to use. Still, Grimm is suing for what he says was a violation of Title IX, a federal law that outlaws bias "based on sex" in public institutions.
READ MORE: University North Carolina refuses to enforce transgender 'bathroom law'
On April 19, the US Court of Appeals for the Fourth Circuit supported Grimm, upholding the federal government's ruling that discrimination based on "gender identity" is illegal.
In June 23, a federal trial judge in Newport News, Virginia, put that appeals court decision into effect, requiring access to the boys' restroom for Grimm.
The board plans to file its petition for Supreme Court review by late August, according to CBS News.