US Capitol put on lockdown after reports of shooting nearby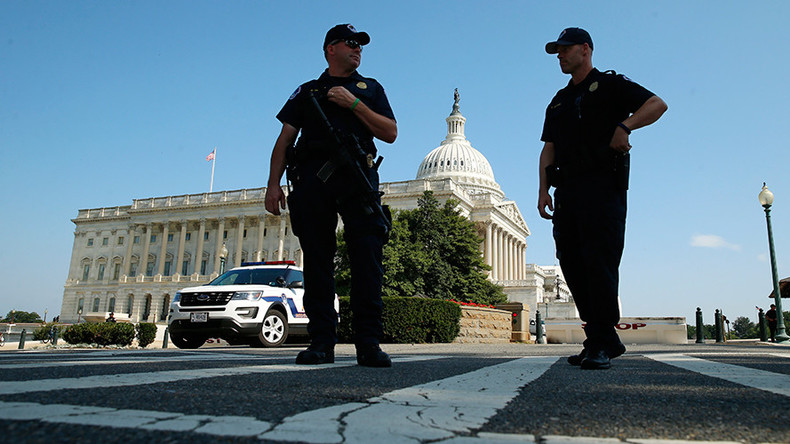 The US Capitol was put on lockdown Tuesday afternoon, after reports of an active shooter on a nearby street. Washington, DC police arrested two men after a car chase and found a "machine gun" inside the vehicle, local media reported.
Reporters trapped at congressional offices have sent pictures of police activity on 3rd and C Streets NW.
Staff has been told to silence cell phones and move away from the windows, however.
DC police confirmed they have received a call of a "man with a gun" at 1st & C Street NW, according to WJLA.
After reports than someone in a car had a gun, DC police launched a car chase, running down the suspects outside the Capitol. Video from the scene shows an African-American male taken into custody.
An all-clear was given at 4:48 p.m. local time.
All Miss America contestants were trapped inside the Capitol at one point.
Lockdowns are becoming a frequent occurrence at the US Capitol. The most recent incident happened Friday, when a female staffer passed through security with what turned out to be a power drill, prompting reports of a gun.