Brain-linked prosthetic arm scheduled to hit markets by year's end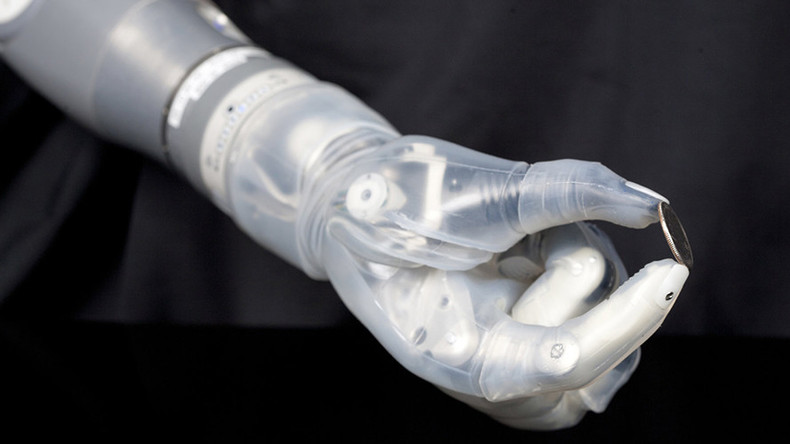 An advanced prosthetic arm developed by creators of the Segway and with funding from DARPA could bring a new hope to amputees. It has been dubbed the Luke in a nod to Luke Skywalker's lifelike robotic hand from Star Wars.
Anticipated to be available by the end of 2016, the prosthetic limb is groundbreaking. The Luke integrates into users' nervous systems by reading electrical signals on the muscle. Flexing or tensing actions performed on that muscle are mapped to actions, and movements on the prosthetic are powered by motors throughout the device.
As a result, amputees equipped with the Luke are able to perform motor actions of much greater sophistication than conventional mechanical prosthetics, which are controlled by buttons.
The Luke's multiple motors also give it greater range of movement and flexibility than other prosthetics, and feedback sensors allow users to see how much force they are applying, meaning heavy objects can be lifted and delicate objects may be safely handled without much trouble.
Read more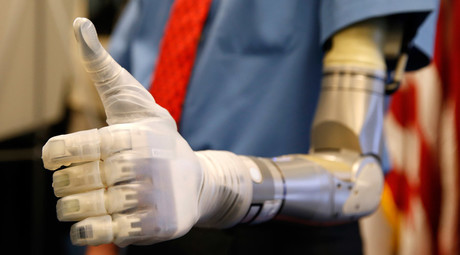 Though it has been approved by the FDA for almost two years, the Luke's commercial debut was only announced by Mobius Bionics LLC on Friday.
Dean Kamen, who also invented the Segway personal vehicle, developed the Luke with the help of Defense Advanced Research Projects Agency (DARPA) funding.
"Working one-on-one with the amputees and learning what they liked and didn't like about using prostheses proved invaluable to our product development process. Thanks to their insight and input, we have been able to construct the most advanced FDA-cleared design that the world of upper-limb prosthetics has seen to date," Kamen said in a release.
The Luke's price has not been announced yet, but such a device will certainly be very expensive, with one prosthetics manufacturer estimating the price tag to be around $100,000, according to Qmed.