Opioid abuse bill passed by House after Democrat funding fight fails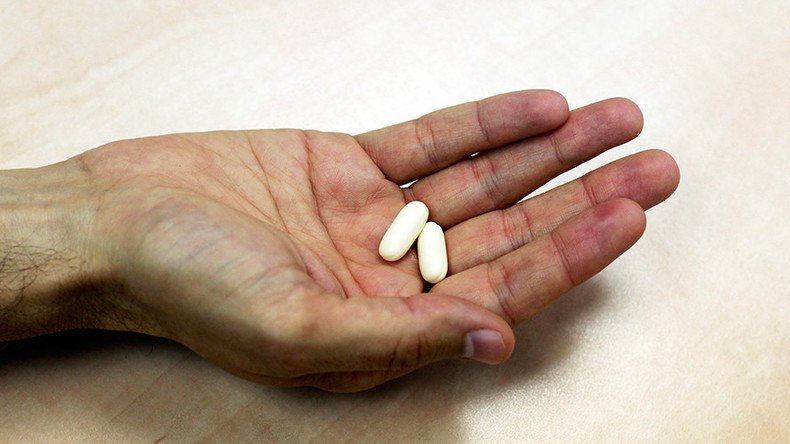 The US House has approved new legislation that introduces a host of initiatives aimed at countering the opioid abuse epidemic in the US. Democrats supported the bill even after an additional $920 million in funding was voted down by Republican leaders.
The Comprehensive Addiction and Recovery Act of 2016 passed in the House on Friday by a vote of 407-5. The bill, which will now receive a vote in the US Senate, would establish federal grant programs to provide states with more money to train first responders on opioid overdoses, increase access to overdose treatment, and develop alternatives to incarceration for opioid abusers, among other policies.
"We're in the midst of an opioid crisis that has no boundaries and does not discriminate,"said Rep. Fred Upton (R-Michigan), the chairman of the House Energy and Commerce Committee, which handled the legislation. "Today's overwhelming bipartisan vote of 407-5 underscores the urgency, and I hope the Senate will swiftly follow suit. We must all come together, and get the job done. What we are doing will help save lives."
More than 200"leading advocacy groups" supported the legislation, according to the House Energy and Commerce Committee.
More than 28,000 Americans died from drug overdoses in 2014 – more than fatalities that occurred in motor vehicle crashes, according to the Centers for Disease Control and Prevention.
House Democrats rallied around the legislation after previous opposition based on what Democratic leaders said was too little funding for opioid treatment. Some $920 million in funding, which would have come from other federal programs, was nixed by Republicans during conference committee negotiations between House and Senate leaders.
"It is not perfect, and does not do nearly enough from a funding perspective, but it makes some important steps that will allow us to begin to address the opioid addiction crisis that is impacting our nation,"said Rep. Frank Pallone (D-New Jersey), the top Democrat on the Energy and Commerce Committee.
More funding to combat opioid abuse could materialize through separate legislation that will be negotiated between the House and Senate Appropriations Committees, Upton said earlier this week.
"I would note that just this morning, the House Appropriations Committee announced that they'll be providing some $581 million to address the opioid and heroin abuse," Upton said, according to the New York Times.
Despite his ultimate change of tune, Pallone warned that "there is no guarantee that additional funds will be available through the appropriations process."
Democratic leaders in the Senate have yet to say whether they will oppose the bill, passage of which is a major priority for Republicans, especially for GOP senators running for re-election in states with high opioid abuse, such as Ohio and Pennsylvania.
The White House has yet to indicate whether President Barack Obama would support the final legislation. The White House has supported Democrats' efforts to advocate for more funding to treat opioid abuse.
This week, the Obama administration announced additional measures to expand anti-opioid medication, drug monitoring programs, and opioid research, among other initiatives. The White House has called for Congress to approve $1.1 billion in new funding for opioid treatment.
In December, the CDC said opioids, a class of drugs that include prescription pain medications and heroin, were involved in 28,648 deaths in 2014. In particular, the CDC found a continued sharp increase in heroin-involved deaths, and an emerging increase in deaths involving synthetic opioids, such as fentanyl.
You can share this story on social media: