Brother of man wrongly questioned by police over Dallas shooting receives death threats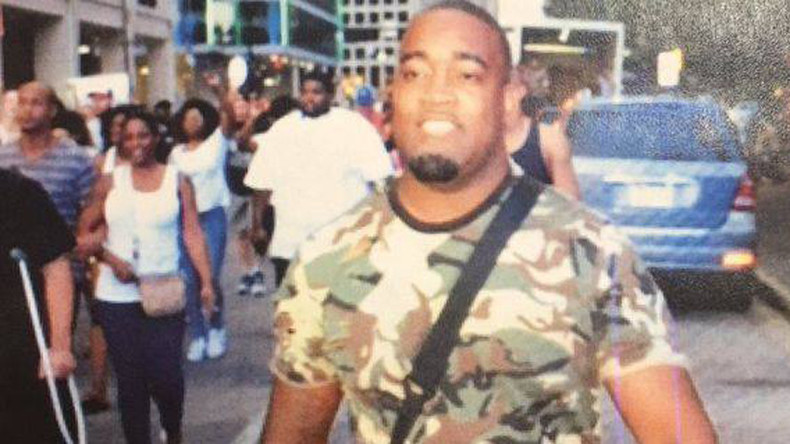 The brother of Mark Hughes, who was erroneously identified as one of the Dallas shooters but then released without charge, has received death threats on Facebook, according to CBS.
Follow RT's Live Updates: Dallas protest turns violent, 5 officers dead
Cory Hughes, who is one of the organizers of the protest said he was "100 percent sure" his brother was not one of the shooters, after Dallas Police circulated a photo of the man on Twitter, holding an assault rifle.
While carrying a rifle is legal in the state of Texas, Mark Hughes was exercising his right to bear arms, his brother said.
"My brother was marching with us," Hughes told CBS. "Because he's my brother and I understood the severity of the situation, I told my brother, 'Give that gun away.'"
His brother reportedly handed the weapon over to police after volunteering himself for questioning.
Despite Mark Hughes being released by the police, the brothers have reportedly been receiving death threats through social media.
Five police officers were killed and six others injured by four suspects during a non-violent protest in central Dallas in memory of Alton Sterling and Philando Castile, who were fatally shot by police.
READ MORE: Fourth Dallas suspect shoots himself in standoff with police - reports
One civilian, Shetamia Taylor, was also shot in the leg as she tried to shield her children from gunfire. Three suspects in the attack have been apprehended while the fourth is believed to have killed himself in a standoff with police.