Dallas suspect with rifle engaging in firefight with policeman (GRAPHIC VIDEO)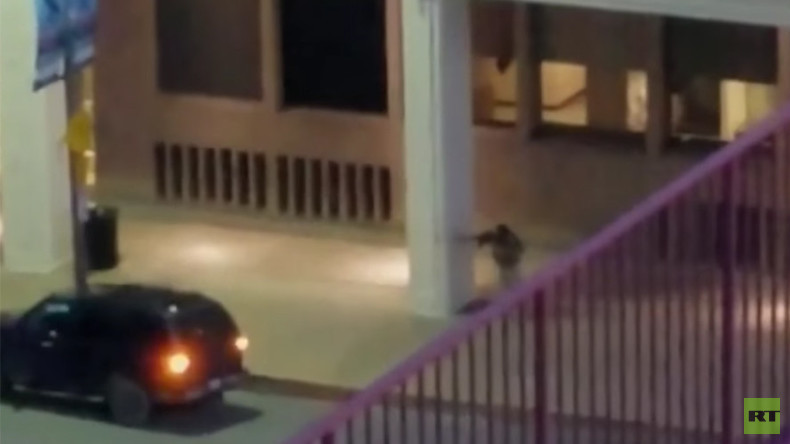 A disturbing video has emerged of one of the Dallas shooters ambushing an unknown individual in a firefight. The other person was caught unawares. It is presumed that it was a police officer.
Follow RT's LIVE UPDATES on the situation
Five officers were killed and six injured, as suspected snipers attacked a peaceful protest in downtown Dallas. People had gathered to march in support of the Black Lives Matter movement following the recent officer-involved killings of two African-Americans in Louisiana and Minnesota.
According to Police Chief David O. Brown, the suspects says they were also planning to plant explosives in the downtown area of Dallas.
Three suspects in the Dallas shooting are now in custody, police say. One more is said to have killed himself. A chase earlier ensued down Interstate-35 after one of the gunmen was spotted by a DPD officer getting into a black Mercedes.
WATCH MORE: