Whistleblower Manning rushed to hospital, reports claim attempted suicide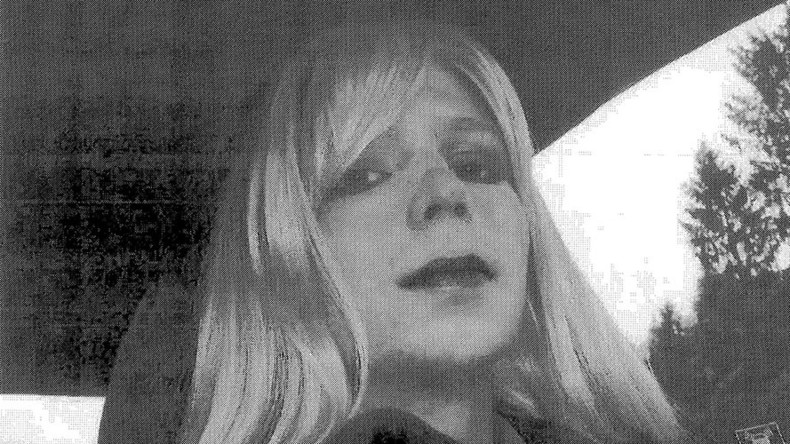 Imprisoned whistleblower Chelsea Manning was taken to a hospital in Fort Leavenworth, Kansas after reportedly attempting suicide in the maximum-security military penitentiary, where she is serving a 35-year sentence for leaking classified documents.
Manning was transported to the hospital Tuesday, according to CNN's crime reporter Shimon Prokupecz.
By Wednesday, she had been released from the hospital and returned to the United States Disciplinary Barracks, according to ACLU lawyer Chase Strangio, who says that nothing else has been confirmed. None of Manning's lawyers or friends had received any information from Leavenworth, Strangio added.
The 28-year-old former private tried to hang herself, and was being "monitored" after returning to the prison, celebrity gossip website TMZ reported, citing unnamed prison officials.
Army spokeswoman Tatjana Christian told the Daily Dot that Manning was back at USDB and that "officials continue to monitor the inmate's condition," but declined to give any details citing privacy concerns under the Health Insurance Portability and Accountability Act (HIPAA).
One of Manning's attorneys, Nancy Hollander, told the Daily Dot she was supposed to receive a call from Manning on Tuesday but it never came through. Officials at USDB told her she must have "missed it," Hollander said.
The only thing the Army has confirmed is that "Chelsea was in the hospital for one day and returned to Leavenworth," Hollander's office told RT.
In August 2013, Manning was sentenced under the Espionage Act to 35 years in prison for turning over classified documents to Wikileaks. The former intelligence analyst will be eligible for parole after eight years.
The suicide attempt would have come on the same day FBI Director James Comey announced he would not advise the Department of Justice to prosecute former Secretary of State Hillary Clinton over her "extremely careless" handling of classified government emails. Critics have accused the government of applying a double standard, letting Clinton suffer no consequences for her actions while punishing whistleblowers like Manning or Edward Snowden.