Chicago's blood-soaked Independence Day: 62 injured, 4 killed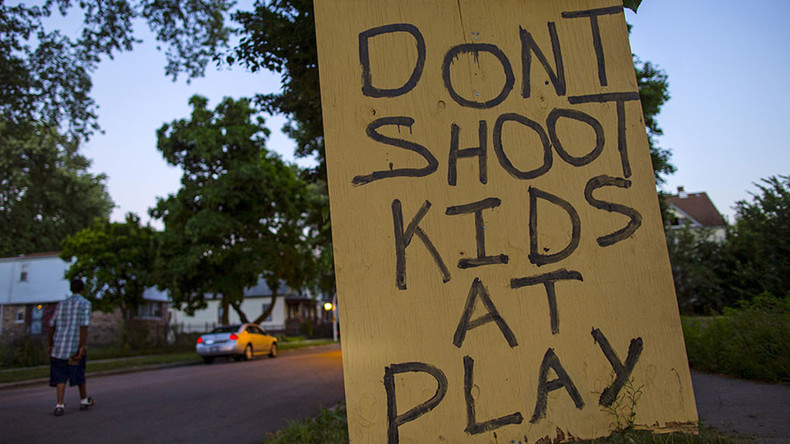 Chicago was the scene of more than 60 shootings on what was an Independence Day of deadly gun violence across the city.
Four people were killed on Monday and 62 people injured in the third largest US city, which earlier this year saw gun crime shoot up by more than 88 percent, according to Chicago Police figures seen by USA Today.
CBS Chicago report how at least three children were caught up in the shootings, including an 8-year-old boy and 5-year-old girl who were hit by stray bullets while playing in the West Englewood neighbourhood.
Four men comprised the dead, one of whom was reportedly gunned down by two males after an argument in the middle of the street in North Ridgeway.
The number of gun crime victims has now risen to more than 2,000 in the city since January 1, according to the Chicago Tribune's independent index on gun crime.
The shootings, spread out over the city on Monday, are a slight decrease on last year's July 4 figures, when 55 people were injured in shootings, 10 of them fatally.
Gun violence has plagued Chicago and marred this year's Memorial Day weekend when almost 70 people were injured in gunfire.
In an effort to curb the violence on the streets of Chicago, Mayor Rahm Emanuel launched an anti-gun campaign in April called Put The Guns Down.
The campaign enlisted the help of rapper Common, who featured on a track calling for people to "put the guns down and do better."
But the gun continues to cast a shadow over a city home to around 2.7 million people, something which Mayor Emanuel has blamed on repeat offenders and "weak gun laws."
On Friday the mayor announced that together with senators Kwame Raoul, Antonio Munoz and Michael Zalewski, the state is working on a bill to give people who repeatedly commit gun offences longer prison sentences.
"For decades Chicago has faced a historic challenge with gun crimes at the hands of repeat offenders," Emanuel acknowledged in a statement on Friday.
"Stronger state laws will deter repeat gun offenders, stronger state laws will stop the dangerous turnstile in our justice system, and strong state laws will save lives."