At least 3 injured as shooting follows July 4 fireworks in Pittsburgh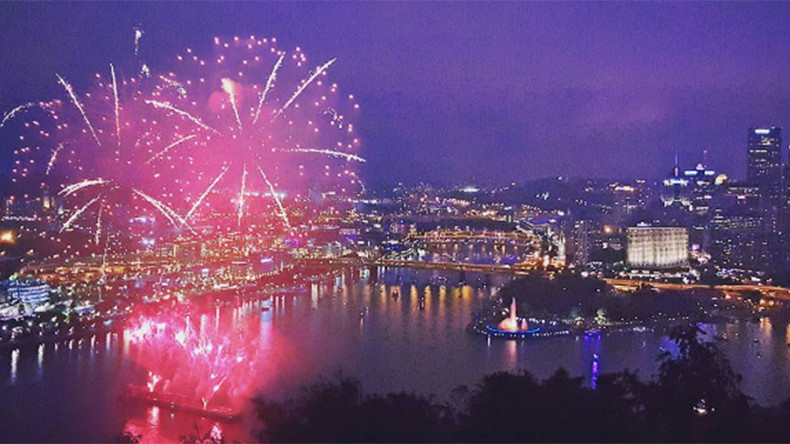 Three people have been injured, including a 15-year-old girl, in a shooting in Pittsburgh that followed the July 4 fireworks display.
Gunfire was heard at about 10:30pm in downtown Pittsburgh as thousands were returning home following the fireworks show, police said.
While police are yet to establish the motives behind the incident, authorities said that three people sustained injuries and are now being treated in hospital.
One of the victims is a 15-year-old girl who was shot in the leg, Public Safety Department spokeswoman Sonya Toler told reporters.
The other victim is a woman who suffered a wound to the head. The severity of the injury is not yet known. She is said to have been alert when paramedics arrived at the scene.
The identity of the third victims has not been disclosed by the police.
READ MORE: 14-year-old killed by own father at Florida shooting range
So far no arrests have been made. Streets in the area of the shooting remain closed.