NYPD to review beard ban after Muslim officer sues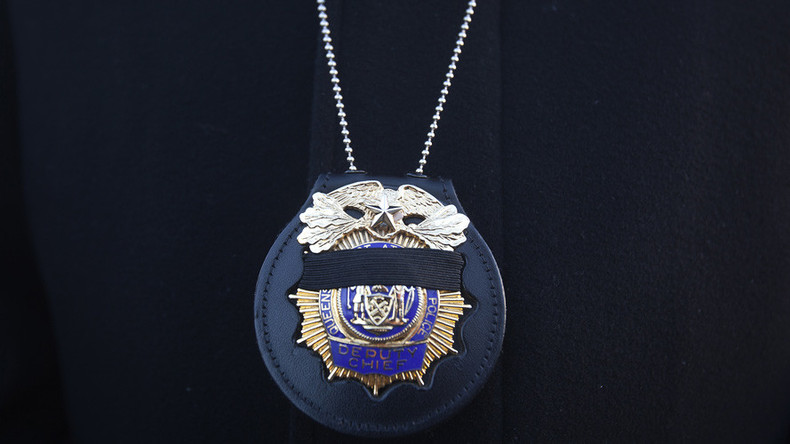 The New York Police Department is reviewing its policy banning beards after a Muslim officer filed a lawsuit over his suspension.
Officer Masood Syed, an adherent of Sunni Islam, was suspended during Ramadan for refusing to shave his inch-long beard down to 1 millimeter in accordance with NYPD policies.
READ MORE: 3 NYPD commanders, including deputy chief, arrested on corruption charges
He said that his beard was required by his religious beliefs, and filed a suit in a Manhattan federal court last week, which resulted in him winning an order to be reinstated.
"I'm excited to be back at work," Syed said in a statement issued by his lawyers. "It seems like the Department has taken the crucial first step in addressing an important and growing concern of officers of many different faiths."
Syed's lawyers said that the rule infringes on the rights of more than 100 officers who want to practice the tenets of their faiths.
The lawsuit seeks unspecified financial damages and a court order preventing the NYPD from enforcing the rule.
US District Judge Kevin Castel has ordered a July 8 hearing to determine whether the policy should be blocked and reversed for good.
The NYPD has said that the beard ban is in place so that officers can safely use gas masks, which might not properly seal if the wearer has a beard.
However, the department is conducting its own internal review of the beard rule, which is expected to take 120 days to complete.
"What makes New York City unique are the many cultures and religions represented here," said Joshua Moskovitz, one of Syed's lawyers, according to Newsday. "By embracing those differences and having officers of all walks of life in positions at every level of the department, the NYPD will be a better and more effective police department."
You can share this story on social media: