Burning house carried off by West Virginia flood (VIDEO)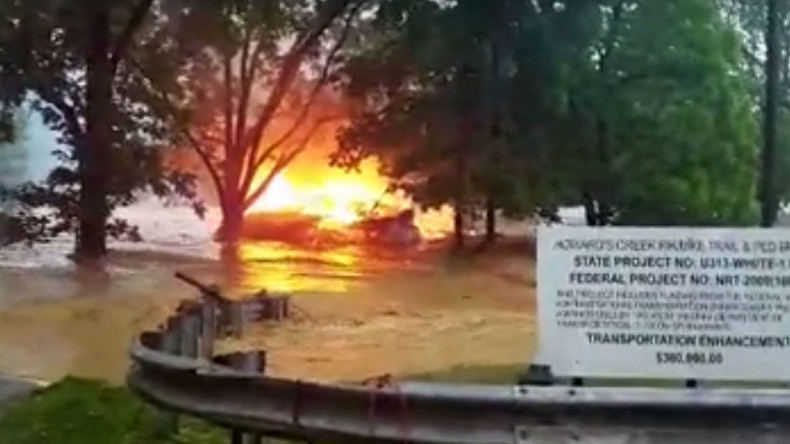 Flooding in West Virginia has killed 14 people and cut power to over 500,000. A state of emergency has been declared in 44 counties. At one point, the raging floodwaters carried away a house – while it was on fire.
A video recorded by local resident Amanda Carper shows the burning building floating down the Howard Creek in White Sulphur Springs, in Greenbrier County.
White Sulphur Springs, a town of some 2,500 people, is just up the creek from Greenbrier resort, which has also been swamped by the flooding.
READ MORE: 14 dead in West Virginia flooding, hundreds still stranded in mall (PHOTOS, VIDEO)

The area received 8.17 inches of rain over the 24-hour period, according to the National Weather Service.