Pennsylvania man claims police used dog to torture him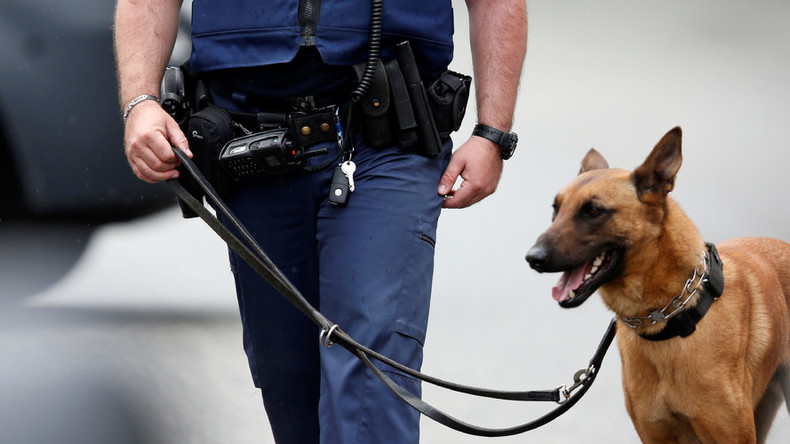 A Pennsylvania man filed a lawsuit claiming Pittsburgh cops ordered a police dog to repeatedly bite him during an arrest.
"The City of Pittsburgh police used the dog as way of torturing him into producing a gun he never had," Steven Toprani, the lawyer for Antwaun Bush, 34, said according to AP.
The lawsuit, which was filed on Wednesday, lists the city, former Police Chief Nathan Harper and six police officers as defendants.
Bush claimed in the lawsuit that he was standing with some friends in a parking lot on February 15, 2012, waiting to play pool, when police responded to a report of an armed man involved in a domestic disturbance.
Police used a Taser on Bush to shock him when they thought his cell phone was a weapon, and then released the dog on him as he lay on the ground. The hound bit him repeatedly on the leg, he said.
Police subsequently charged Bush with aggravated assault, illegal possession of a firearm, resisting arrest and several other charges.
At a court hearing in 2013, prosecutors withdrew all the felony and misdemeanor charges and Bush pleaded no contest to the remaining charges. By then, Bush had spent over 15 months in the Allegheny County Jail.
Bush was hospitalized for several weeks and underwent multiple operations to repair his knee, according to the complaint.
City spokesman Tim McNulty declined comment.