Senators reach bipartisan deal on GMO food labeling
Published time: 23 Jun, 2016 22:21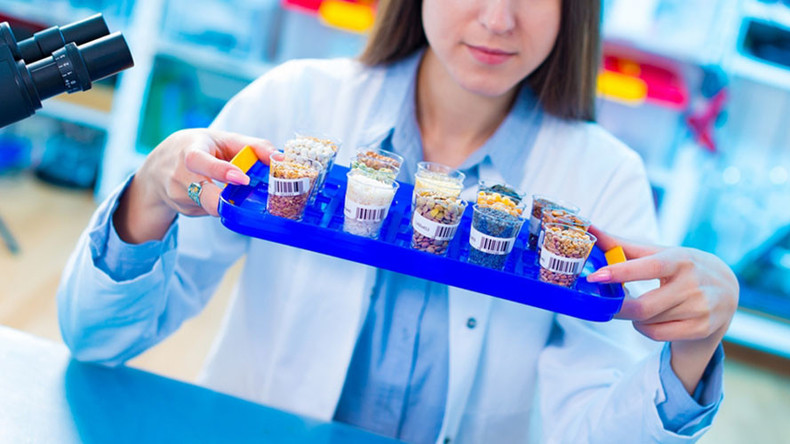 Lawmakers in the Senate have reached a bipartisan deal to mandate the labeling of genetically modified foods across the US. Vermont recently passed more restrictive regulations that would be nullified by the federal law.
The agreement, announced on Thursday, was put forward by Senate Agricultural Committee members Sen. Pat Roberts (R- Kansas) and Sen. Debbie Stabenow (R-Michigan). It would preempt state laws to establish a national standard of labeling regulations.
"This bipartisan bill is a win for consumers and families," Stabenow said in a statement. "For the first time ever, consumers will have a national, mandatory label for food products that contain genetically modified ingredients."
States would not have the ability to decide what labels are used within their borders, putting to rest food companies' fears that they would have to comply with a complicated patchwork of regulations across the country. The deal is backed by the Grocery Manufacturers Association (GMA), a lobbying group for the food industry.
The legislation would allow food companies to select one of three options if their product contains GMOs: text on the package, a symbol, or a QR code that brings consumers to a web page.
If the legislation passes, United States Department of Agriculture (USDA) would have two years to hammer out the specifics of the labels.
Meat, poultry and eggs, however, would be exempt from labeling requirements, as long as they are the main ingredients of what is being sold. The USDA would not be able to label products as GMO if the animals are fed genetically engineered feed.
These exemptions are absent from a GMO labeling law that Vermont passed in May 2014, which the GMA has so far fought unsuccessfully. The state regulation is expected to go into effect in July, but would be made null if Thursday's bill becomes law.
Consumer groups have been pushing for labeling requirements for GMOs, arguing that companies should be required to tell people what exactly is in the food they buy.
Opponents of labeling say that there's no scientific evidence that GMOs are harmful, a stance shared by the US Food and Drug Administration.