Feel The Donald?: Trump appeals to Bernie supporters in anti-Clinton speech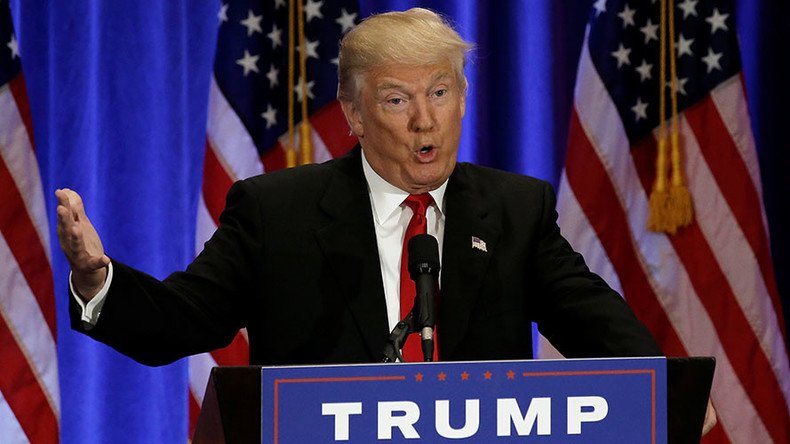 As Donald Trump ratchets up his attacks on Hillary Clinton, he's also making his strongest appeal yet to backers of Bernie Sanders. And recent polling shows the billionaire businessman may have their attention.
In a teleprompter-led speech Wednesday at the Trump SoHo New York hotel, the presumptive Republican presidential nominee veered off-script many times during attacks on former Secretary of State Hillary Clinton's record and policies.
Trump, known for off-the-cuff remarks and meandering speeches, had something different to say this time, beyond the red meat for his base. His candidness served a purpose, presenting his trademark veneer of authenticity for those who have been 'feeling the Bern' for the past year.
Trump wasted no time in pitching his own insurgent candidacy to Sanders supporters, opening his speech with a condemnation of "the insiders [who] wrote the rules of the game to keep themselves in power and in the money."
"That's why we're asking Bernie Sanders' voters to join our movement: so together we can fix the system for ALL Americans," Trump said, sticking to prepared remarks released to the media.
"So important," he followed up, an aside comment not in the official transcript.
"This includes fixing all of our many disastrous trade deals," Trump continued on script, before going off again, with "And they are disastrous, they're destroying our country."
"Because it's not just the political system that's rigged. It's the whole economy," he added.
Trump mentioned Sanders by name again later in his speech.
"Hillary Clinton wants to be president. But she doesn't have the temperament, or - as Bernie Sanders' said, very strongly - the judgement to be president," Trump said, reiterating, "She does not have the judgement."
A Bloomberg Politics national poll of likely general election voters released June 14 shows that only 55 percent of Sanders supporters would vote for Clinton in November. Nearly half as many, 22 percent, plan to vote for Trump, and about the same number, 18 percent, prefer the Libertarian Party nominee Gary Johnson.
It remains to be seen how those numbers will change, as polls this early in election years always do. Still, Trump's campaign is clearly paying attention, ripping pages out of Sanders' book of criticisms for the Democratic Party's presumptive presidential nominee.
"Hillary Clinton has perfected the politics of personal profit and theft," Trump said. "She ran the State Department like a personal hedge fund. Then, when she left, she made $21.6 million giving speeches to Wall Street banks and other special interests — in less than two years — secret speeches that she does not want to reveal to the public."
On Twitter, however, not all outspoken Sanders supporters reacted to Trump's speech the way in which he was hoping.
I wish Bernie was as tough and vicious at pointing out all shillary flaws as trump was today

— woke monica love 46 (@prema46) June 22, 2016
You can share this story on social media: