Company behind US show filmed in Israel hangs on Hamas 'terrorist' tag for insurance payout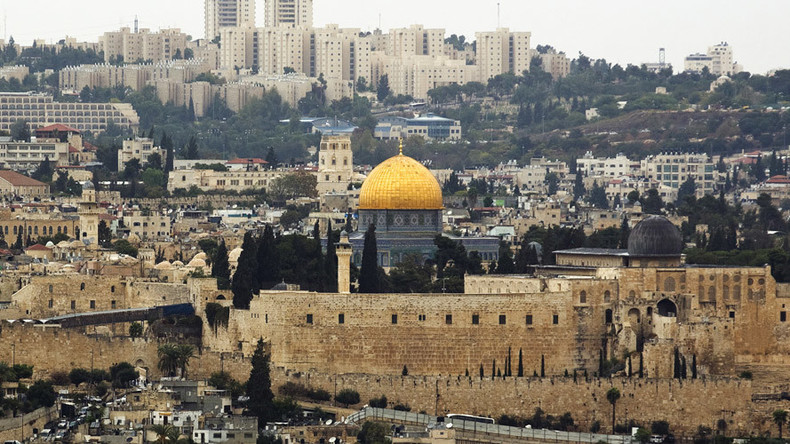 A US court will be forced to decide whether Hamas is a terrorist organization or simply a party to war, after a popular TV show shot in Israel had to move filming elsewhere. Now the insurance claim for the show's production company hangs in the balance.
The show, titled 'Dig', has little to do with actual politics, but Israel is instrumental to the story, which involves an FBI agent working together with Israeli police to solve a mysterious murder.
But since Hamas and Israel never really stopped fighting, production always had to contend with constant threats. Recently several rockets fired into Israel forced Universal Cable Productions to move filming to New Mexico, according to The Hollywood Reporter.
Read more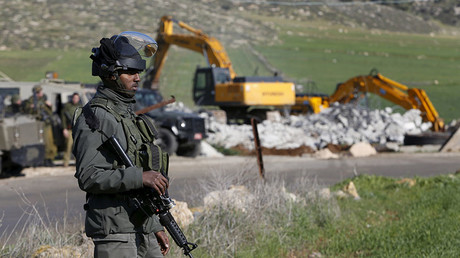 The US State Department proclaimed the attack a Hamas act of terrorism, which gave Universal Cable Productions a green light to file for insurance money with the Atlantic Specialty Insurance Company. However, the insurer takes a different view to the US government, and sees the attack as simply part of an ongoing war, with Hamas then also a party to war between two sovereign entities – and not a terrorist organization.
This led to Universal Cable Productions filing a complaint with a federal court in California, insisting that acts of terrorism are included in the contract and therefore warrant a payment.
"The United States government does not recognize the Gaza Strip as a sovereign territorial nation, and does not recognize Hamas as a sovereign government. Rather, the United States government has officially designated Hamas as a terrorist organization," Universal's complaint states.
"Nevertheless, Atlantic has ignored the United States government position and applicable law. It claims Hamas is a sovereign or quasi-sovereign government over the Gaza Strip territory (even though Atlantic admits the Gaza Strip is not a recognized sovereign nation), in a self-serving attempt to invoke the war exclusion and avoid its coverage obligations."
Universal says Atlantic wrote to it in July 2014, explaining that because the act of firing the rockets has nothing to do with the United States or its policy, "the US Secretary of the Treasury has not certified [said acts] as acts of terrorism."
Half a year later, in March 2015, the show did complete its 10-series run, but Universal is still out for money, and wants $6.9 million in damages after paying Atlantic $1.85 million for coverage.
It also states that Atlantic had initially agreed that the actions in Israel constituted grounds for a claim, before changing its mind.