8-year-old on hyperactivity meds dies after receiving 1,000x prescribed dose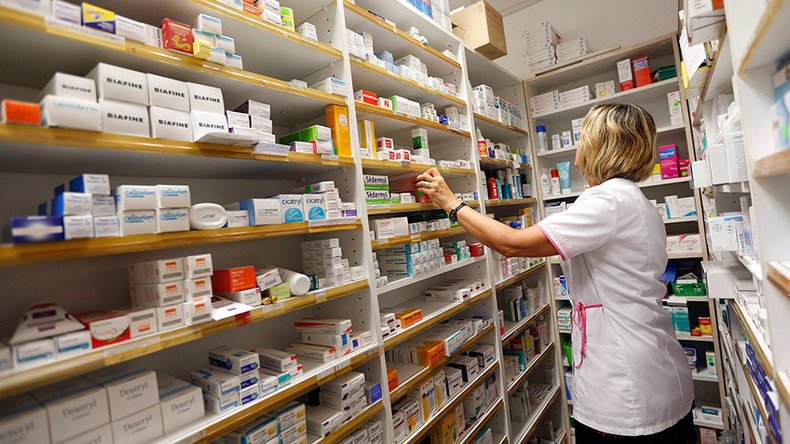 An 8-year-old boy died in hospital after a pharmacist mixed his hyperactivity medication at over 1,000 times the prescribed dosage. It wasn't until later that his family learned the pharmacist who made that error faced no repercussions.
On Halloween 2015, Jake Steinbrecher took his Clonidine, a medication he had been taking for some time with no problem for treating his ADHD. However, instead of taking his usual .03mg dosage, he took 30mg and was then hospitalized for brain swelling.
"He immediately started having reactions to it," Jake's mother, Caroline Steinbrecher, told KMGH.
While some believe the pharmacist merely made a mistake, Steinbrecher disagrees.
"It wasn't a mistake," she told KMGH. "It was sentinel error."
A sentinel error is defined as "unexpected occurrences involving death or serious physical or psychological injury, or the risk thereof" and includes problems such as infant abduction, rape in an acute-care setting and surgery on the wrong body part.
After Jake was discharged from hospital, he seemed fine. However, in June 2016, he had to return to the hospital, where he died on June 8.
While the autopsy report hasn't been released, Jake's mother maintains the pharmacist's error was the cause of her son's death.
"How could somebody do that?" said Steinbrecher. "How there was no other way to make sure the medicine was mixed correctly before it was out the door other than the say-so of the pharmacist who made it?"
According to KMGH, the pharmacist who allegedly mixed the wrong prescription is still licensed and, according to Steinbrecher, working at the same pharmacy, where she made the alleged fatal error.
"She's continued to work on at the pharmacy every day," Steinbrecher told KMGH, "still has her license, still is allowed to make other prescriptions for other children."
Steinbrecher thinks her son's death is a sign the pharmacy industry requires greater regulation, saying, "People need to be aware of what is being given to their children. They trust doctors and they trust pharmacists to do the right thing for them and to keep their children safe, but these are all just people and people make mistakes and errors and that's where more protection needs to be in place."
You can share this story on social media: