Student activist gets 90 days in jail for fake racial threats on Twitter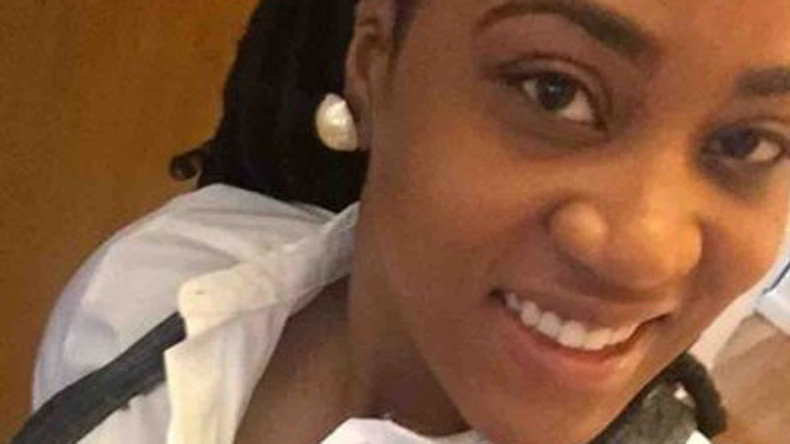 A University student received a 90-day county jail sentence, along with five years' probation, and must pay over $82,000 in restitution for making threats against black students at protests she attended, with the aim of stoking racial tensions.
Kayla McKelvey, a black student at Kean University, pleaded guilty to causing a false public alarm by creating a fake Twitter account that she then used to threaten the very protests she was attending, News 12 New Jersey reported. In November, McKelvey tweeted out multiple threats directed at black students attending the rally.
Speaking in court, McKelvey apologized for the tweets, claiming that they were meant to raise awareness of racism on campus. She also said that she had heard students shouting "white power" and referring to black students as monkeys.
Judge Robert Mega did not buy into her excuse, however, calling her threats a selfish plan of hate. Prosecutors read her tweets out loud in court, one of which said, "I will kill all the blacks tonight, tomorrow and any other day if they go to Kean University."
McKelvey left a rally to go to the Kean library, where she created the account and posted the tweets. She then left and returned to the rally to warn attendees about the threats that she had written.
Prosecutor Shawn Barnes pointed out that up to 75 percent of the university's students did not attend classes for multiple days following the threats, the Associated Press reported.
Moreover, the university hired extra security and alerted multiple law enforcement agencies, including the Department of Homeland Security. The cost of the security measures came to over $80,000, which McKelvey will be required to pay back.
The threats also raised calls for the resignation of Kean President Dawood Farahi, when a group of black ministers accused the president of not doing enough to combat racism on campus. Farahi has retained his position, however.
You can share this story on social media: