FDNY chief killed in 9/11 WTC collapse gets funeral 15 years on, as Orlando attack victims buried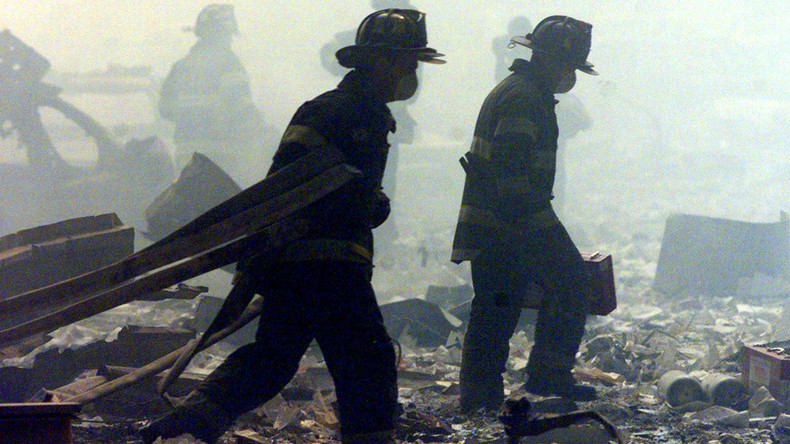 The family of deceased FDNY Chief Lawrence Stack waited in vain for his remains to be recovered from 9/11's Ground Zero, so that he could receive a Catholic burial. Almost 15 years later, a small vial of blood turned up that finally made that possible.
Chief Stack, 58, died while assisting a man trapped in the north World Trade Center tower, his fellow firefighters recall. As none of Stack's physical remains were ever retrieved from the site, all his family have left from that fateful morning are the vivid memories of his FDNY colleagues.
Read more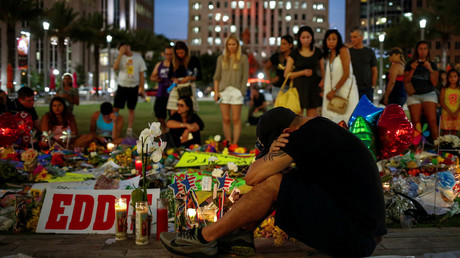 "The last thing they remember seeing is my dad on one knee with this man, staying with him," Chief Stack's elder son, FDNY Lieutenant Michael Stack, told the New York Times.
Chief Stack's casket was flanked by his two sons, who are both also firefighters, as it was borne by a ceremonial fire truck, the New York Times reported on Friday, the day of the services.
To proceed with a Catholic funeral Mass, the family needed remains of Stack's body, but nothing was ever found when the Ground Zero site was sifted through.
"Weeks turned into months, months turned into years. Two years turned into five, turned into 10. Now it's 15," Michael Stack told The Times.
However, last year, a vial of blood that Stack had given 18 months prior to the attack in March of 2000 was found in a Minnesota storage facility. He had made the donation, along with his wife, after she had come home one day troubled by news of a boy with cancer. It turned out that his blood type was not a match, and the blood in the vial was enough to qualify as "remains," allowing the Mass to finally go forward.
The funeral took place on what would have been Stack and his wife Theresa's 49th wedding anniversary.
The widow had asked for a small and humble service, but she was later persuaded by her sons and their higher-ups at the New York City Fire Department, who wanted to recognize both Stack's nearly 33-year-long career and his heroic final moments in a ceremony with full honors.
Thousands of firefighters lined the street in front of St. Philip & St. James Roman Catholic Church in Long Island and, to the sound of bagpipes, the procession advanced to Calverton National Cemetery, chosen in honor of Stack's time with the US Navy.
Similar scenes are part of the collective memory of the days and weeks and months that followed the September 11, 2001 terrorist attacks, which ended up being the opening shot in the US' so-called "war on terror." That prolonged conflict, the longest in American history, has ended in the destruction of no less than four countries, Afghanistan, Iraq, Libya, and Syria, while killing hundreds of thousands of people and displacing millions. It has also resulted in a flood of migrants fleeing from those war-torn countries into Europe and led to the rise of numerous terror organizations in the Middle East and North Africa, such as Islamic State (IS, formerly ISIS/ISIL) and Al-Qaeda affiliate Al-Nusra Front.
Last Sunday, a terrorist pledged to some of those groups massacred 49 people at a gay nightclub called Pulse in Orlando. As funeral services for the victims began this week, the connection between last weekend's senseless deaths and the lives lost in the Twin Tower attacks almost 15 years ago is palpable.
"Who knew the war was going to come to us on Sept. 11?" Michael Stack told The New York Times. "No one knew the war was [coming]. And then we wake up June 12, and find out the war is still here."