Orlando killer searched for Facebook updates during rampage, ranted about 'filthy ways of the West'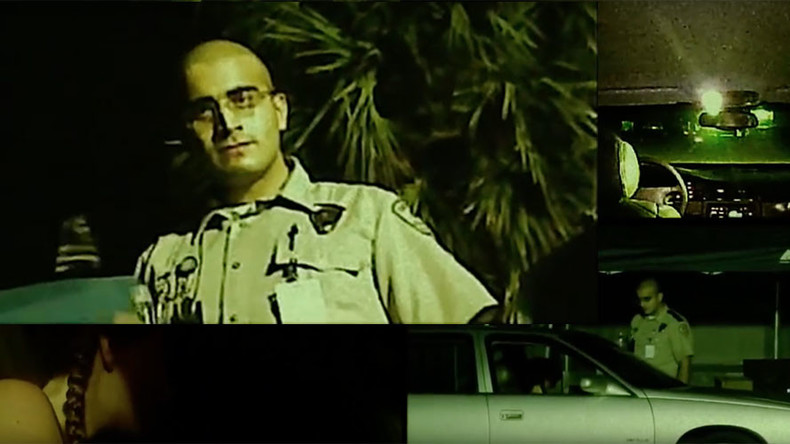 Pulse nightclub gunman Omar Mateen searched for updates on his killing spree via social media and threatened the "filthy" West with "Islamic State vengeance" shortly before he was shot dead by Orlando police, according to a US senator.
As more details begin to emerge about mass murderer Mateen, who killed 49 people and injured 53 with two legally-bought weapons last Sunday, investigators are trying to retrace the New York-born killer's footsteps on social media.
The US Committee on Homeland Security and Governmental Affairs are among those searching for answers in the wake of America's worst mass shooting.
Senator Ron Johnson, chairman of the committee, has written to Mark Zuckerberg asking for help uncovering any of Mateen's online links to terrorism, after Homeland Security staff apparently discovered the 29 year old actively posted threats on Facebook during the attack.
At least five Facebook accounts have been associated with Mateen, according to a letter from Johnson to Zuckerberg published by Fox News on Wednesday.
Johnson states that there is evidence Matteen searched for "Pulse Orlando" and "Shooting" on Facebook while he was gunning down people with a semi-automatic rifle in the packed gay nightclub. It appears to have been a twisted effort to find online reactions to his massacre.
Meanwhile, the killer also apparently stated his allegiance to Islamic State leader (IS, formerly ISIS/ISIL), Abu Bakr al Baghdadi, writing on Facebook profiles that have since been removed, "In the next few days you will see attacks from Islamic State in the USA."
Mateen also reportedly posted: "The real muslims will never accept the filthy ways of the west" and "You kill innocent women and children by doing us airstrikes… now taste the Islamic State vengeance."
Contacting Zuckerberg, Senator Johnson suggests Matteen frequently logged onto Facebook to find information about the FBI and local police departments.
"As the Committee examines the attack and considers legislative proposals to address homegrown extremism, I respectfully request your assistance with the Committee's inquiry given Mr Mateen's use of Facebook," Johnson writes.
"I ask that your please provide all Facebook data on Mr Mateen's activities on his account and any affiliated Facebook accounts, including but not limited to activity logs, Facebook timeline information, Facebook messages, photos, and posts," he adds.
The Republican senator from Wisconsin has requested that Facebook provide the information before June 29.
The security firm G4S, which employed Mateen as a security guard from 2007, has also been asked to take part in the investigation by Johnson, who requested information about his role within the company.
In eerie footage from a documentary about the BP oil spill "The Big Fix", a stony faced Omar Mateen can be seen working as a late night G4S security guard at a cleanup site in 2010.
In the clip from the 2012 film, confirmed by CBS News to feature Mateen, the future mass killer can be seen ranting that clean-up staff are only "out to get paid."
"No one gives a shit here," he states. "Like, everybody is just out to get paid. They are like hoping for more oil to come out and more people to complain so they'll have the jobs… they want more disaster to happen."