Muslims report potential Islamic extremists to authorities – FBI director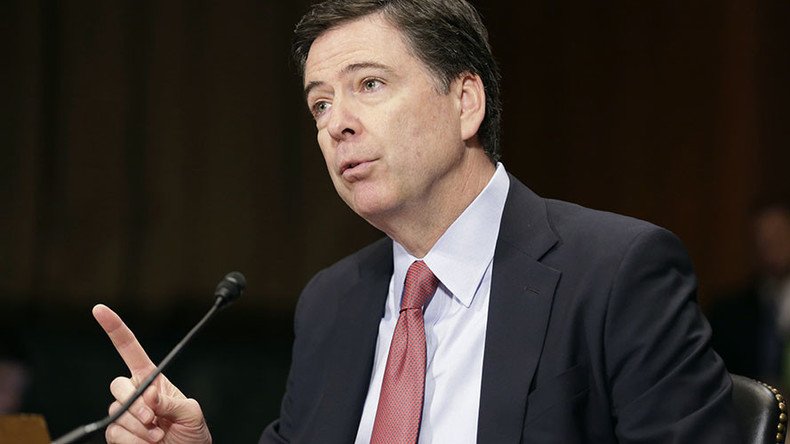 The director of the FBI says that Muslims report those from their religion whom they fear are turning to radical Islam. His remarks are contrary to a recent statement from Republican presidential candidate Donald Trump.
"They do not want people committing violence, either in their community or in the name of their faith, and so some of our most productive relationships are with people who see things and tell us things who happen to be Muslim," FBI Director James Comey said at a press conference.
"It's at the heart of the FBI's effectiveness to have good relationships with these folks," he added.
Those thoughts were echoed by Andrew Ames, a spokesman for the FBI's Washington field office, who told Reuters that the agency has a "robust" relationship with the local Muslim community.
The statements come after Trump claimed the opposite on Monday.
"You will find that many people that knew him felt that he was a whack job... [that] something like this would have happened," Trump told CNN. "People that knew him: the ex-wife, other people. They don't report them. For some reason the Muslim community does not report people like this."
"We have to look at the mosques...and we have to look at the community," he added. "And believe me, the community knows the people that have the potential to blow up."
The Orlando massacre prompted Trump to suggest an expansion of his proposal to ban Muslims from entering the country, and keeping a close eye on those already living in the US. He also used the situation to renew a call for close surveillance of mosques and Muslim communities, and slammed President Barack Obama for refusing to use the phrase "radical Islamic terrorism."
His reaction has faced wide criticism, including from Democratic presidential candidate Hillary Clinton, who released a video on Wednesday slamming his reaction to the terror attack which killed 49 people and injured 53 others at a gay nightclub in the early hours of Sunday.
"Just one day after the massacre, he went on TV and suggested that President Obama is on the side of the terrorists," she said. Speaking in Pittsburgh on Tuesday, Clinton called Trump's rhetoric "shameful" and "disrespectful" to the victims of the attack.
Meanwhile, the American public doesn't seem too impressed with Trump's position, either. A Bloomberg poll conducted after the Orlando attack found that only 27 percent of respondents agreed with his notion that Muslims should be surveilled even if it interferes with civil liberties.
The statements from Comey and Trump come as authorities investigate Noor Salman, the wife of Orlando shooter Omar Mateen. Salman has reportedly told authorities that she was aware her husband wanted to commit an act of jihad, but has claimed she tried to talk him out of it and was not aware of any specific plan.
Trump's statements contradict with a January study by Duke University's Triangle Center on Terrorism and Homeland Security, which found that many law enforcement agencies had made progress in establishing a relationship with local Muslim-American communities.
That research did note a potential problem in the line of communication with authorities, however, with some participants fearing the police would be more likely to "encourage a plot in order to make an arrest...rather than to divert people onto a non-violent path that community members and family members would prefer," the study's authors wrote at the time.
You can share this story on social media: