German hometown of Trump's grandparents downplays link to billionaire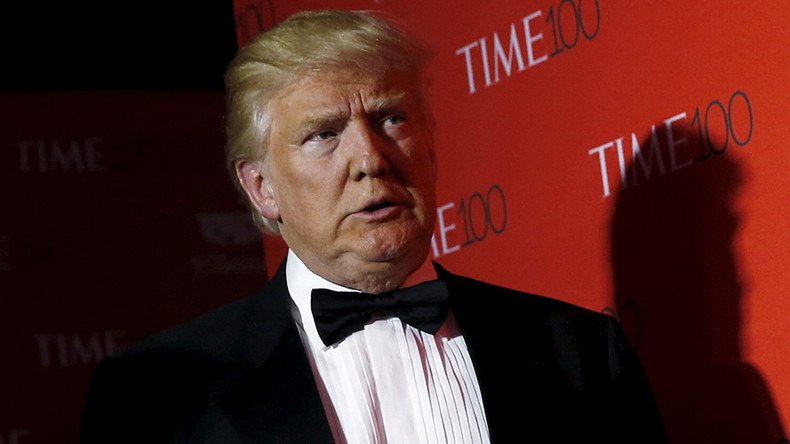 The birthplace of Donald Trump's grandparents in southwest Germany has yet to celebrate its ancestral ties to the presumptive Republican candidate for president.
Kallstadt lacks a plaque, or anything else, to indicate the town's links to the conservative billionaire.
Despite his roots, Trump's so-called "anti-terrorism" speech on Monday called for the nation to rethink its policy of allowing all people to apply to live and work in the world's biggest economy, regardless of their nationality or religion.
That's made some Kallstadt residents hesitant.
"If he becomes president, let's see what he does for America and the world. Then maybe we'll hang a plaque," one resident told the Local.
When Hans-Joachim Bender was asked about The Donald, he said, "Blowing hot air is not everyone's thing. I think Hillary (Clinton) is a bit less... radical."
Kallstadt resident Edelgard Kellermann is not impressed by Trump's comments on immigration.
"Mr. Trump is a descendant of a refugee – his forebears left here for economic reasons, to have a better life," she said. "He has it even better and should give others the same chance."
Trump's grandfather, Friedrich, left for the US in 1885, joining his sisters in New York. He made money during the gold rush, "opening taverns offering food, drink, and female companionship," biographer Gwenda Blair told the Local.
Friedrich changed his name to Frederick and came back to Kallstadt, where he married Elisabeth Christ, before returning to New York with his new bride.
However, the couple returned to Germany because Christ was reportedly homesick, but was forced to leave again in 1905 because Trump's grandfather failed to do his military service.
Trump's grandparents were apparently ashamed of their German heritage because of both World Wars and the Holocaust, and claimed they were Swedish instead.
Trump maintained that myth in his 1987 book, The Art of the Deal, by writing that his grandfather was from the Scandinavian country.
However, Trump had lovely things to say about his grandparent's hometown in a 2014 documentary.
"The people in Kallstadt are very reliable, strong people and I feel that about myself – I'm strong and I'm very reliable. I'm on time, I get things done," he said.
Speaking in New Hampshire on Monday, Trump fed the fears of his base by pointing to the Afghani heritage of US-born Orlando shooter Omar Mateen, saying, "The bottom line is that the only reason the killer was in America in the first place was because we allowed his family to come here."
Although his plan for a "total" ban on Muslims entering the US lacks details, he told the New York Times last month, "There will always be exceptions," including London's new Mayor Sadiq Khan.
"US citizens who are Muslim and traveling abroad would be allowed to reenter, along with Muslim members of the US military returning from tours overseas," wrote the Washington Post in December, citing the few exemptions Trump was willing to list after being pressed on a number of morning shows. "Muslim leaders of foreign countries would also be allowed in and exceptions would be made for athletes headed to the US to compete," the Post added.
While Trump's ancestral 'Fatherland' hasn't yet welcomed him with open arms, some presidents have received warm receptions from towns linked to their roots.
President Barack Obama famously drank a pint of Guinness in Moneygall, Ireland, home of his maternal great-great-great grandfather, Falmouth Kearney.
The town is now home to Obama Plaza, an American-style rest stop complete with a Papa John's pizza, which is ironic given the delivery chain owner's hostile attitude towards Obamacare.
John F Kennedy, Bill Clinton, and Ronald Reagan were all well received by their Irish cousins back when they were in office – and JFK's face can still be seen in county Wexford.
Trump is due to visit Ireland later this month to check out his unprofitable €8 million ($9 million) golf course in county Clare, but he'll be met by "Trump Not Welcome" protesters who are unhappy with his views on immigration and "racist" comments.
The government won't roll out the red carpet this time, though it literally did so during his 2014 visit, when he was met by Bilderberg regular Michael Noonan, Ireland's finance minister from the right-wing Fine Gael party.
You can share this story on social media: