Orlando shooter had 'gay tendencies', claims his ex-wife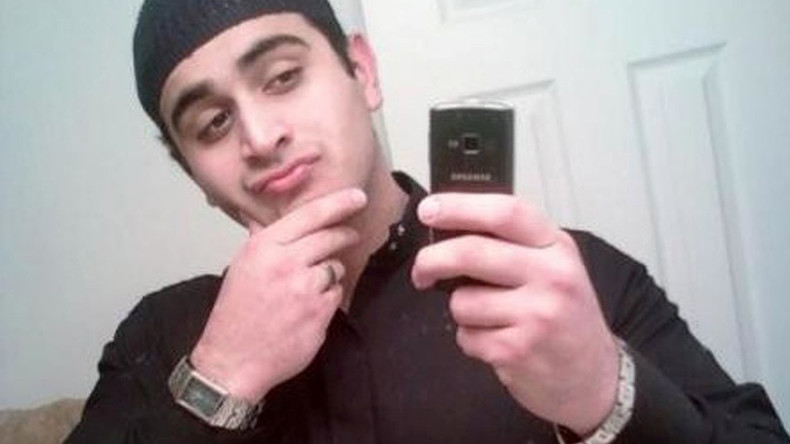 The rapidly-shifting theories behind what motivated Orlando nightclub shooter Omar Mateen suggests he may have been struggling with his sexuality and frequented the nightclub he eventually attacked.
READ MORE: Ex-wife of Orlando nightclub shooter: 'He abused me, had bipolar disorder & anger towards gays'
Several witnesses have come forward saying they frequently spotted Mateen in gay bars and on a gay messaging app, while his former wife Sitora Yusufiy had told Brazilian television that he had "gay tendencies".
Speaking to SBT Brazil on Monday, with her fiancé Marco Dias translating in Portuguese on her behalf, she also said Mateen's father called him gay in front of her.
She claims she was told by the FBI not to tell this information to the US media.
The revelations come amid allegations that Mateen was a regular at Pulse nightclub, the scene of the massacre, and had asked out one former classmate on a date.
Speaking to the Palm Beach Post, the unidentified man who attended a police academy with Mateen said he believed he was gay, but not open about it.
"We went to a few gay bars with him, and I was not out at the time, so I declined his offer," the source said in reference to Mateen's supposed request for a date.
He described Mateen as "socially awkward" and not liked by many people.
Four regulars at Pulse nightclub told the Orlando Sentinel that they saw him drunk at the club before.
Cord Cedeno claimed Mateen had been a regular for years and had witnessed violent outbursts by him.
"Sometimes he would go over in the corner and sit and drink by himself, and other times he would get so drunk he was loud and belligerent," Pulse regular Ty Smith said.
Smith and his husband dismissed Mateen's father's claim that the gunman had been outraged when he once saw two men kissing in Miami.
"That's bullcrap, right there. No offence. That's straight-up crap. He's been around us," he said in an interview at the GLBT Community Center of Central Florida on Monday.
"Some of those people did a little more than (kiss) outside the bar," Smith said.
Another regular at Pulse, Kevin West, handed over his phone to the FBI when photos of Mateen were released after the shooting.
Speaking to the LA Times (LAT), West claims he had been messaging Mateen on the gay chat and dating app Jack'd for a year before the shooting.
They never met until the night of the shooting when West said he recognized Mateen when he was dropping friends off at the club.
"He walked directly past me. I said, 'Hey,' and he turned and said, 'Hey,'" West said, according to LAT, adding "I could tell by the eyes."
Accusations about Mateen's sexuality and alcohol consumption would be at odds with the organization by which he was supposedly inspired.
NBC reported that the FBI are investigating the claims that Mateen visisted the nightclub before the shooting.
Islamic State (IS, formerly ISIS/ISIL) issued strong homophobic statements after the attack and has a strict no-alcohol policy.