Ex-wife of Orlando nightclub shooter: 'He abused me, had bipolar disorder & anger towards gays'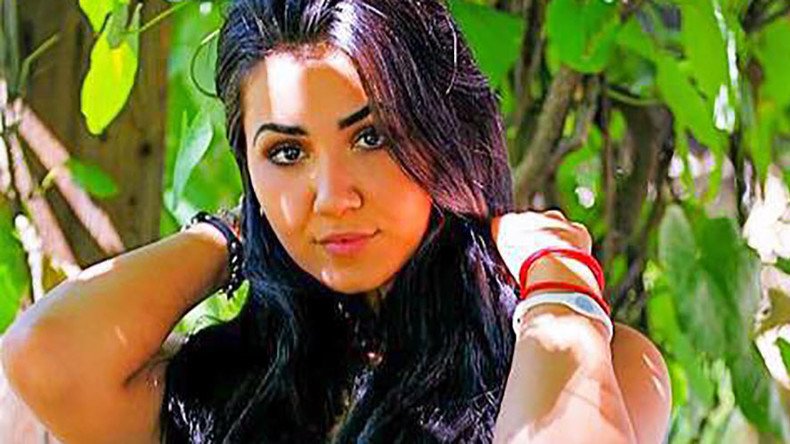 The ex-wife of Orlando nightclub shooter Omar Mateen said he repeatedly abused her, was emotionally unstable and displayed signs of bipolar disorder. She added that he sometimes expressed anger towards gay people.
Sitora YuSufi was speaking to media next to her home in Colorado on Sunday. She revealed that she met Mateen via an online dating service and moved to Florida to marry him in 2009. Their marriage lasted just four months.
"At the beginning he was a normal [human] being that cared about family, loved to joke, loved to have fun, but then a few months after we were married I saw his instability," YuSufi said. "I saw that he was bipolar and he would get mad out of nowhere. That's when I started worrying about my safety."
Soon the honeymoon was over – Mateen started abusing his wife and her family had to "rescue" her.
"He started abusing me physically, very often, and not allowing me to speak to my family, keeping me hostage. He would often get into fights and arguments with his parents, but because I was the only one in his life most of the violence was towards me at that time."
She later told the Washington Post that Mateen would come home and start beating her up "because the laundry wasn't finished or something like that."
YuSufi, 27, an Uzbekistan native who moved to the US as a child, told ABC that her ex-husband sometimes expressed anger towards homosexuals.
"In those moments of emotional instability, he would express his anger towards [a] certain culture, homosexuality, because in Islamic culture, it is not really tolerated. And I know at the time he was trying to get his life straight and follow his faith," she said.
Mateen showed signs of "emotional instability and sickness" and "was mentally unstable and mentally ill [and] obviously disturbed and traumatized," she said. He "did follow religion," but he didn't display signs of radical Islam, YuSufi added.
Omar Mateen had once wanted to become a police officer and was working in a center for juvenile delinquents in Fort Pierce, she said, recalling that he had a gun license, a pistol and "a history with steroids."
READ MORE: ISIS-inspired citizen known to FBI: Facts behind deadliest US mass shooting in Orlando
YuSufi said her family "had to pull" her "out of his arms," and she left all her belongings behind. She finally divorced him in 2011 and says she has had no contact with him since.
"I have cut him off, I've blocked everything and my family warned him that if he tried to contact me, they would go to the authorities," she said. "[I] haven't had any contact with him for seven, eight years."
She told ABC that when she divorced him, she thought she had closed that chapter in her life.
"I thought I had closed the chapter on this horrible mistake that I had gotten myself into and forgot all about it and we're free from it. But this is the most shocking, heartbreaking experience," she said.
YuSufi said the FBI interviewed her on Sunday, without providing any details.
A total of 49 people were killed and 53 injured after 29-year-old Mateen opened fire in Orlando's Pulse gay nightclub. Initially police announced that 50 people had been killed, apparently mistakenly counting Mateen as a victim. The shooting is considered the deadliest in recent US history.
New York-born US citizen Mateen professed his Islamic State (IS, formerly ISIS/ISIL) allegiance during a 911 call he made from the nightclub at the time of the attack. He was subsequently killed by a SWAT team.
It was also revealed that Mateen, who was brought up by a family of first-generation Afghan immigrants, had been on the FBI's radar for years.
According to the Washington Post, the shooter had a child in Florida from another woman.
You can share this story on social media: