FBI confirms Orlando shooter claimed links to ISIS & Al-Nusra, cited Boston bombers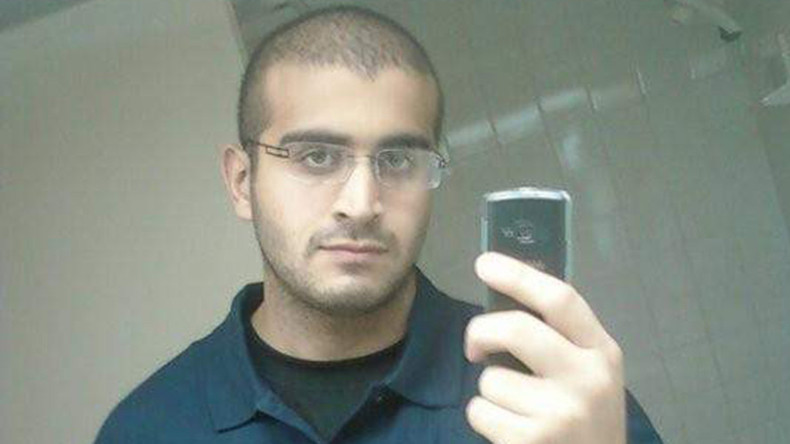 Orlando mass shooter Omar Mateen claimed allegiance to Islamist terror groups and cited the Boston Marathon bombers as his inspiration, according to the FBI. The attacker had been probed twice for making similar comments and having suspected terror links.
Over the course of two phone calls, in which he called 911 and was then called back during Sunday's massacre, Mateen pledged loyalty to Islamic State (IS, formerly ISIS/ISIL) and a rival Islamist group called Al-Nusra Front. He also paid tribute to the Tsarnaev brothers, the "lone wolves" responsible for the 2013 Boston Marathon bombing, FBI director James Comey revealed during a Monday press conference in Washington, DC.
LIVE UPDATES: Mass shooting at Orlando gay nightclub
"During the calls, he said he was doing this for the leader of ISIL, who he named and pledged loyalty to. But he also appeared to claim solidarity with the perpetrators of the Boston Marathon bombing and solidarity with a Florida man who died as a suicide bomber in Syria for Al-Nusra Front, a group in conflict with the so-called Islamic State," Comey said. "The bombers at the Boston Marathon and suicide bomber from Florida were not inspired by ISIL, which adds a little bit to the confusion about his motives."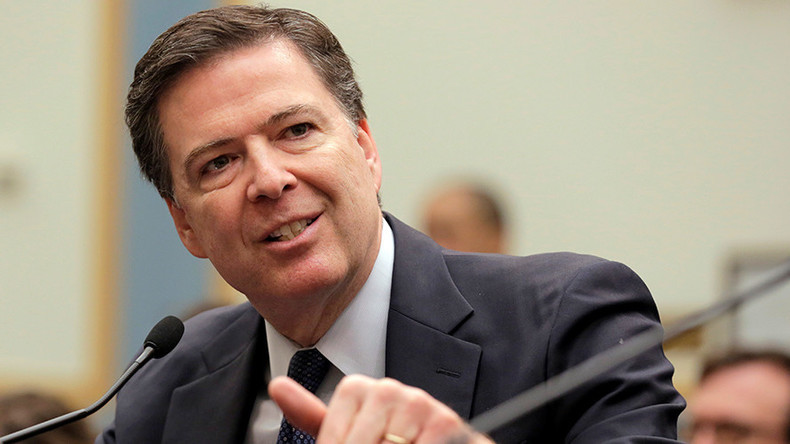 However, the FBI says there was "no indication" that the 29-year-old had been aided by anyone from Islamic State in his preparations for the shooting in which 49 people were killed, or that he had been in contact with members of any existing terrorist groups.
"So far, we see no indication that this was a plot directed from outside the United States and we see no indication that he was part of any kind of network," the FBI chief told reporters. "We're highly confident this killer was radicalized at least in some part through the internet."

This was not the first time Mateen had namechecked terrorist organizations. In fact, it was his "inflammatory and contradictory" claims to Islamist credentials that had attracted the attention of the Feds in the first place, after he was reported by fellow staff while working as a security guard in 2013.
"First he claimed family connections to Al-Qaeda, then he claimed connections to Hezbollah, which is a Shia organization and a bitter enemy of ISIL," said Comey. "He said that he hoped law enforcement would raid his apartment and assault his wife and child so that he could martyr himself."
This resulted in a ten-month investigation during which Mateen's communications metadata and transactions were examined, and he was interviewed twice. Mateen, the son of first-generation Afghan immigrants and a US citizen, told investigators that it was "anti-Muslim discrimination" that had driven him to make the incendiary claims.
The investigation was dropped due to lack of evidence, but then reopened in 2014, when it was discovered that Mateen was attending the same mosque as Moner Abu-Salha, who had joined Al-Nusra and blown himself up in Syria the same year.
After authorities established that the contact between the two men had been "minimal," Mateen found himself in the clear, once again, and was not under surveillance in the months leading up to the attack on the Pulse gay club. However, the FBI said that his homophobic and racist attitudes were evident to his co-workers.
The FBI chief has defended the agency's handling of the past investigations, comparing its work to "looking for needles in a nationwide haystack."
"We will leave no stone unturned and we will look all day and all night to understand the path to that terrible night," Comey said. "But I don't see anything in reviewing our work that our agents should have done differently."