Helping Mideast friends blend in? Pentagon seeks homemade AK-47s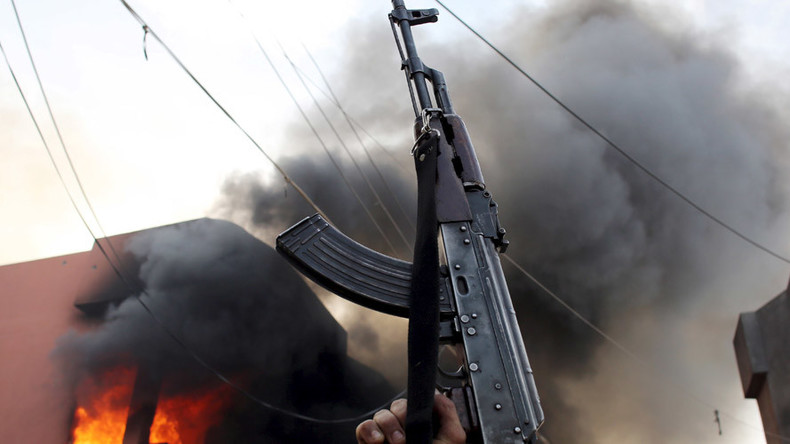 US Special Operations Command is seeking domestic producers of old Soviet weapons, including the iconic AK-47 assault rifle. Supplying such weapons to friendly groups may sometimes be better than sending NATO standard arms.
A solicitation to purchase 'Made in USA' weapons was placed by SOCom last month. In addition to Kalashnikov AK-47s, the Pentagon wants to explore making domestic purchases of Dragunuv sniper rifles, Kalashnikov light machine guns and heavy machine guns such as the DShK and the KPV.
Some of the models mentioned in the notice are pretty old. The AK-47 has been in service since 1949, while the DShK came even earlier, in 1938.
The market research request designates the Soviet arms as "non-standard weapons." Lt. Cmdr. Matt Allen, a spokesman for the command, said the solicitation was a starting point and not a bidding process.
"This will help us explore what capacity and capability there is within the USindustrial base," he told the Tampa Bay Times. "After that, we will better understand what could be provided, which missions they may be appropriate to support and to which approved partners they could be beneficial."
Read more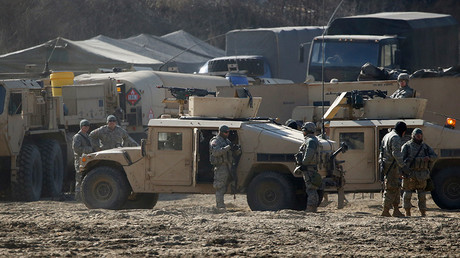 The US has been supplying Soviet-designed arms to some of its allies in the Middle East and other parts of the world, from the Iraqi government to rebel groups in Syria. Compared to NATO models, the eastern bloc arms are more familiar in those regions and cheaper to operate.
Another consideration is that groups armed with weapons such as the M16 assault rifle stand out and may be targeted by other militants simply for dealing with the Americans.
While providing Kalashnikovs is nothing new to the Pentagon, producing them domestically is, and local gun manufacturers are doubtful whether they can handle foreign competition. Old Soviet weapons can be acquired from numerous sources, from licensed sellers, to rip-off makers to old military depots.
"It is cheaper to lay hands on a couple containers of foreign AK-47s from overseas than manufacturing them and then exporting them," Greg Frazee, CEO of the Tampa-based Trident Arms, told the newspaper.
"The factories around the world set up to do that are doing it with dirt-cheap labor," said Mark Serbu, founder and president of Tampa-based Serbu Arms. "I don't know how to compete here. I am surprised they are trying to do that. It doesn't make sense."
The advantage of having a domestic producer, however, may come from avoiding shady contractors, which occasionally embarrass the Pentagon. One of the highest profile cases was the arms firm AEY.inc, which received contracts worth millions of dollars of taxpayers money to supply ammo to Afghanistan and executed them by fraudulently repackaging Chinese rounds to look like Albanian ones. The two people running the business from Miami were aged 19 and 23 at the time, and their story was made into a movie called War Dogs.
Last year, Buzzfeed reported a more recent example. A company called Purple Shovel was supposed to send anti-tank rockets to US-backed groups in Syria. The $28-million contract ran into a myriad of problems, including delays and delivery of faulty rocket-propelled grenades.