US Army major brandishes gun, threatens to kill Muslims attending mosque during Ramadan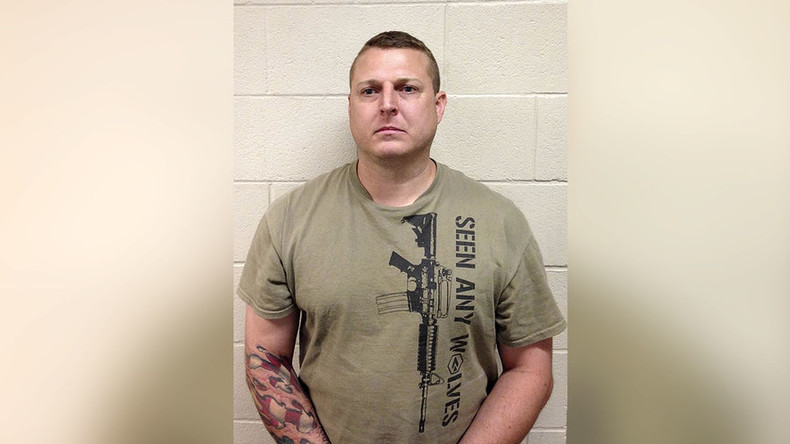 Insulting Muslim Americans by leaving bacon at their mosque wasn't enough for a US Army reserve major. He then brandished a handgun and made death threats, according to the local sheriff's office in North Carolina.
"He told people at the mosque that he would kill them and bury them behind the mosque," said Capt. John Kivett of the Hoke County Sheriff's Office on Friday in a statement to the press. "He brandished a weapon while he was on the property."
The series of threats began Thursday afternoon when the suspect, US Army Reserve Major Russell Thomas Langford, insulted a mosque member doing construction work nearby and left two open packages of bacon at the entrance of the mosque, according to police authorities and witnesses.
Witnesses said Langford, a 36-year-old white male, left and returned in his car to the Masjid Al Madina mosque in Raeford, 20 miles from his home in Fayetteville, several times, prompting tense moments inside while children sheltered in the back of the building. He even followed one of the members home. Authorities were informed about the situation and later said there were no injuries.
The leaving of bacon was meant as an insult to Muslims, who do not eat pork for religious reasons. The threats and insults were made just four days after the start of the holy month of Ramadan, when Muslims worldwide fast for a month to commemorate the first revelation of the Quran to the prophet Muhammad.
Major Langford was arrested and charged with a litany of complaints: ethnic intimidation, assault with a deadly weapon, going armed to the terror of the public, communicating threats, stalking and disorderly conduct, according to the sheriff's office.
Authorities found several handguns and other weapons along with 500 rounds of ammunition in his vehicle.
Langford appeared in court on Friday, posting a $60,000 secured bond. He was released to the custody of the Army at Fort Bragg, according to Capt. Kivett of the sheriff's department.
The Council on American-Islamic Relations told ABC News the man Langford followed home is himself stationed at Fort Bragg as a Muslim chaplain. Kivett confirmed that was what resulted in the stalking charge.
The Washington, DC-based advocacy group asked authorities to investigate the case as a possible hate crime and increase patrols around the area, especially during nighttime Ramadan activities.