Discrimination and retaliation: NYC principal accused of racism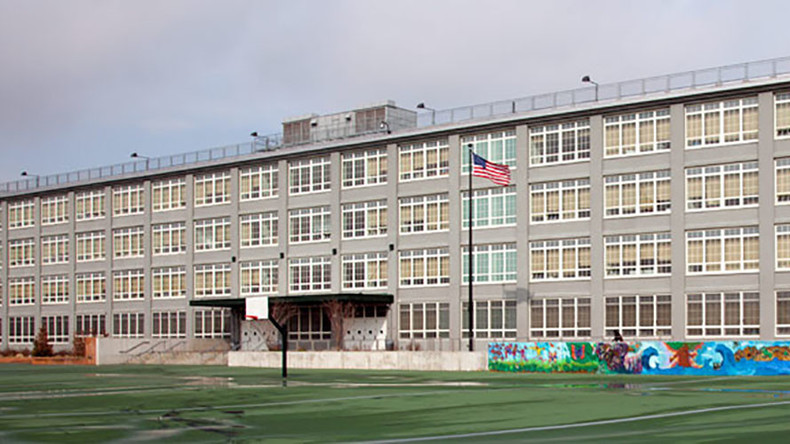 A veteran New York City principal assigned to work at a predominantly African American high school in Queens faces a federal lawsuit alleging that she exhibited overt racism and retaliatory firing practices by removing all black teachers from the school.
Minerva Zanca is the subject of a lawsuit filed by Preet Bharara, US attorney for the Southern District of New York. Zanca is accused of discriminating against three black teachers who worked at the Pan American International High School in Queens. Zanca arrived at the school in 2012, and by the end of the school year, all three African-American teachers were gone, according to a report from The New York Daily News.
Lisa-Erika James, a tenured black teacher, watched her theater program lose funding through budget cuts that the suit claims were bogus.
"We're the only African-American teachers, and all three of us have left – which means there are no African-American teachers at the school when over half the population of the students look like us," James told New York CBS-affiliate WLNY, in 2013.
Anthony Riccardo, the school's assistant principal, claims that he attempted to complain about Zanca's treatment of black teachers, such as saying she could "never" have "f****ing nappy hair" like Heather Hightower, one of the three teachers removed from the school.
Zanca also allegedly said Hightower "looked like a gorilla in a sweater" and asked if Riccardo had seen teacher John Flanagan's "big lips quivering" during a meeting, according to The New York Post.
Riccardo claims that Zanca insisted he give failing marks to Hightower, an untenured teacher. When he refused, Zanca allegedly accused him of "sabotaging her plan" and had him removed from the building by security, The New York Times reported.
Flanagan told WLNY that his firing seemed too out of the blue to be a coincidence.
"For the past four years," he said, "I've gotten satisfactory ratings from the founding principal, and when she resigned, Minerva Zanca came on board, and basically targeted me from the very beginning, and removed me from the school."
Zanca's son, Joe, disagrees with that, telling the Daily News, "Those teachers were let go because they sucked."
The news of the lawsuit was well received by James and Hightower; their lawyer told the Daily Mail that they "were thrilled this is being pursued."
Zanca is not the only one receiving heat for this. The lawsuit claims that the Department of Education (DOE) engaged "in a pattern and practice of discrimination and retaliation" by turning a blind eye to Zanca's behavior.
"It is nearly unthinkable that, in this day and age, one of the largest and most diverse school districts in the United States would allow racial discrimination and retaliation to flourish," Bharara, the suing US attorney said in a statement.
Flanagan filed a federal complaint with the DOE in June 2013 and filed a lawsuit four months later. The DOE told WLNY in 2013, "We have received the complaint and are investigating the allegations."
Federal prosecutors are looking into combining Hightower and James' cases with Flanagan's, although the attorney for Hightower and James say that her clients will file their own lawsuits.