Niche market: Tesla Motors introduces cheaper sedan model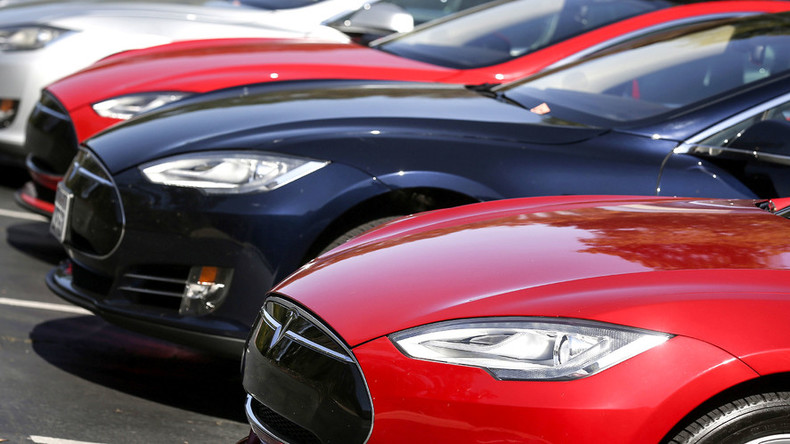 Tesla Motors, the electric carmaker, is introducing two lower priced sedans in its Model S series with a smaller battery. The new models, while still double the price of the average car, will have a range of more than 200 miles.
The cost of the new Tesla Model S 60 launched on Thursday will start at $66,000 before taxes, which is $4,000 cheaper than the previous cheapest version of the car from 2012.
Tesla calculates the price to be even lower though. Considering rebates and savings on gas, the "effective cost" drops "to about $50k," the company estimates, according to Ars Technica.
The S 60 and S 60D come with a 60 kilowatt-hours battery, good for going from zero to 60 miles per hour (96 kilometers per hour) in 5.5 seconds and driving over 200 miles between charges. Still a luxury car, it comes with a wide range of features, including autopilot, high fidelity soundstage and air filtration to remove particulate exhaust pollution. There is also a software upgrade to power up the battery to 75 kilowatt-hours.
The company said it will produce between 80,000 and 90,000 electric cars in 2016, expanding to 500,000 by 2018, according to Reuters. The majority of those cars are expected to be Model S cars. In the first quarter, Tesla produced 14,820 vehicles, of which 12,851 were Model S and 2,659 were Model X sports utility vehicles.
The company has sold has sold more than 78,000 Model S motor cars since they introduced them in 2012.
At the price tag of $66,000, the car remains out of reach for the majority of drivers, but Elon Musk, CEO of Tesla, has been promising an electric car for the masses. In March, the company exhibited the Model 3, priced at $35,000, but building will not begin until 2017.