Clinton tells Trump to delete his Twitter account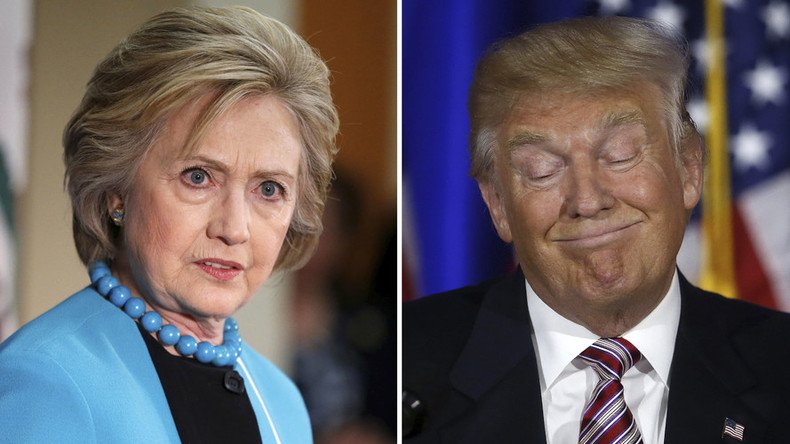 Donald Trump, who is known for trenchant mockery of other political figures on Twitter, just got return fire: Hillary Clinton told him to delete his account.
In response to President Barack Obama endorsing presumptive Democratic presidential nominee Hillary Clinton on Monday, Republican flagbearer Donald Trump used it as an opportunity to take a swipe at his opponent.
While Donald Trump's tweet amassed over 9,000 retweets, Hillary Clinton had an uncharacteristically brash response within minutes that earned her more than 100,000 retweets in less than an hour: she invoked a classic line used in Twitter arguments and simply said, "Delete your account."
Trump shot back two hours later, saying implying that Hillary's social media presence is designed by teams of campaign staffers and consultants.
Republican National Committee Chairman Reince Priebus also the fray as well, also gesturing at Hillary Clinton's deleted communications in the FBI investigation around her private email server.
White House Press Secretary Josh earnest was informed about Trump's tweet at the daily briefing, and said: "I am not surprised."
President Obama delivered his endorsement in the form of a short video, shared by the Clinton campaign Thursday afternoon.
Clinton is not the first to use tell a big name to end their days of tweeting. Edward Snowden used the line as a response to a tweet that Jeb Bush made while still in the Republican presidential race.
One Twitter user told the New York Times to delete their account over their much-maligned suggestion of making guacamole with peas.
A podcast by the name of Delete Your Account humorously tweeted that they reject Clinton's "endorsement."
You can share this story on social media: